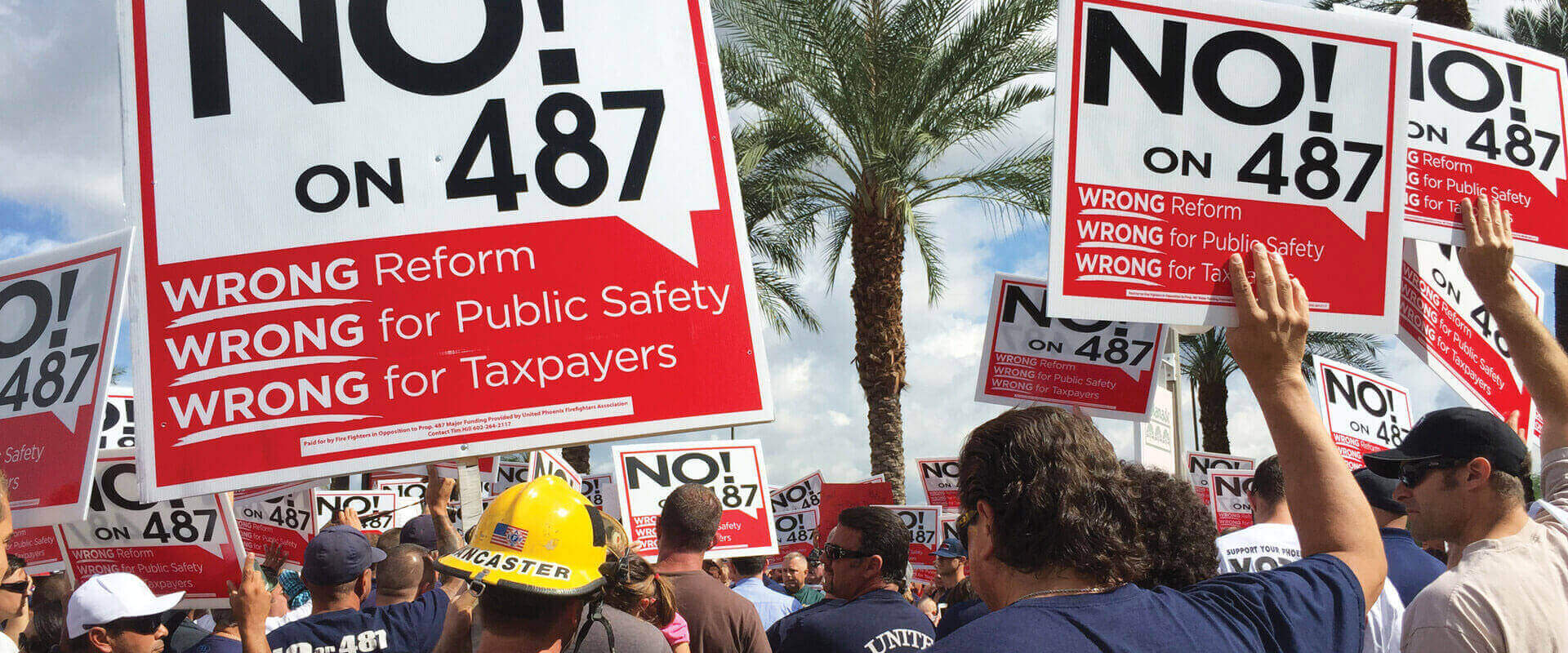 Prop 487, United Phoenix Firefighters Local 493
Extremist politicians in Phoenix, AZ referred a last-minute initiative to the 2014 ballot that would have threatened the pensions of public safety workers. On behalf of their life-saving members, the Phoenix Fire Fighters came to Javelina to defeat the reckless initiative. With our opponents well-funded and the election on the horizon, the odds were stacked against us.

Javelina was a fantastic partner in defeating Proposition 487, which at the outset seemed like an impossible task. The Javelina team has a unique ability to bring a story to life because they go to the heart of what really matters. They hone in on the raw emotion of a story and tell it in a way that truly reaches people, and in doing so can bring about transformative change. Phoenix fire fighters will be forever grateful to them.
Bill Whitaker
Vice President of Political Affairs, United Phoenix Fire Fighters
How the Tao of Javelina worked for the United Phoenix Firefighters:
DEFINE THE GOAL: We knew we had to defeat this proposition, and we quickly figured out to do that we had to build a powerful brand in a really short amount of time to reach the people we needed to reach. We needed something attention grabbing.
IDENTIFY THE TARGET AUDIENCE: Initial polling showed Prop 487 would easily pass at the ballot box. We had only a few weeks to turn the whole election around, so it was crucial to effectively communicate and completely change the minds of likely-voters, which is no easy task.
DEVELOP THE STORY: When voters hear the word "pensions," they often hear "wasted taxpayer dollars." To shift the story, we needed voters to understand who this initiative hurts the most – firefighters, the very individuals who put their lives at risk to save others. We shared stories of families who would be impacted by this terribly-written legislation. We spoke of Danielle, a recent widow who depended on her husband's pension after passing away on the job, leaving behind his two young sons. We told the story of Chris, a son of a firefighter who died in action when Chris was just a boy, whose mother wouldn't have survived without his father's pension.
LAUNCH A MEANINGFUL ENGAGEMENT: In an aggressive direct mail and road sign campaign, we brought the damaging impact of Prop 487 to the forefront, accelerating the awareness from zero to 60 in a matter of weeks. Using bright red coloring in various printed materials created a noticeably powerful brand with the small window of time before the election. Before long, voters were quoting our stories back to us, which is when we knew we were reaching people.
MEASURE RESULTS: Initial polling showed Prop 487 passing handily at the ballot. Yet, in a mere few weeks, and with an impactful partnership with the amazing firefighters of Phoenix, our aggressive campaign defeated the initiative by a whopping 16 points. Javelina was awarded a coveted Gold Pollie Award – equivalent to Oscars of the political industry – for our direct mail series.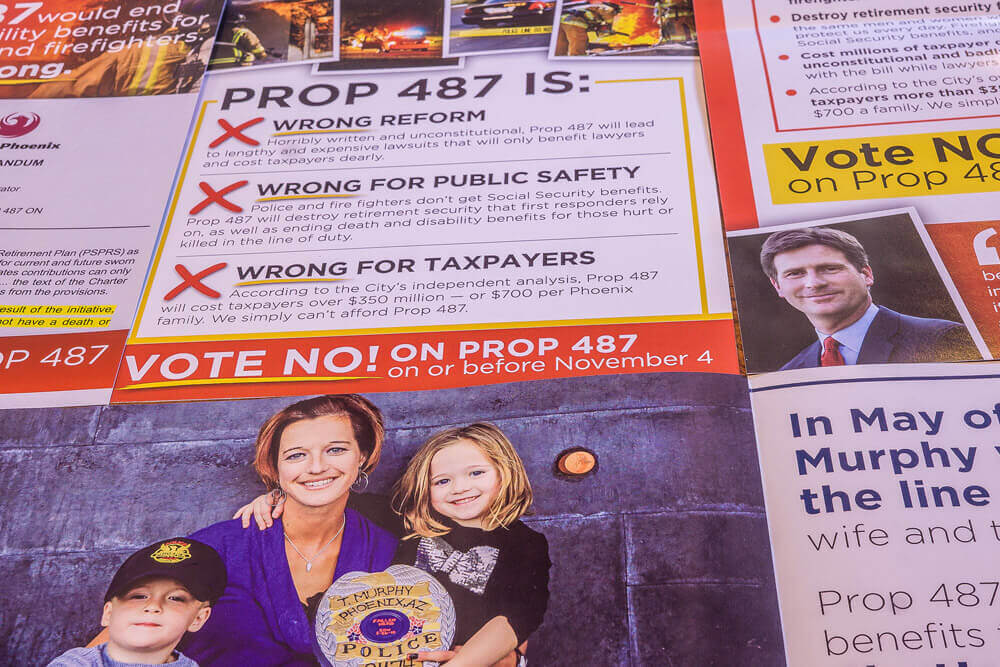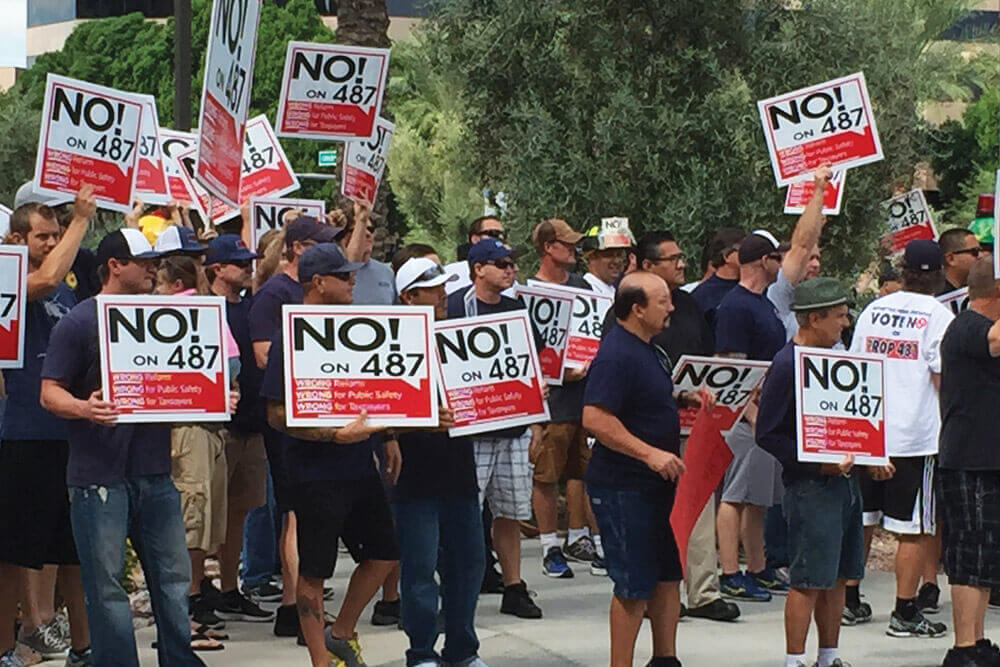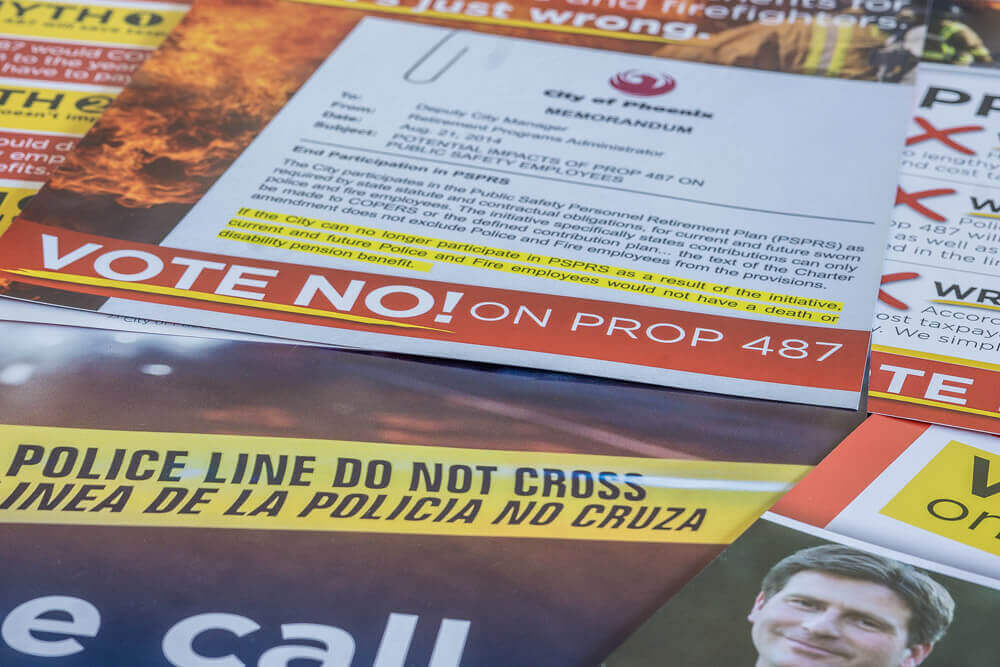 Across every platform. On every issue. Make Javelina part of your team.
This error message is only visible to WordPress admins
Error: No connected account.
Please go to the Instagram Feed settings page to connect an account.
Ready to bring your brand experience to life? Let's chat!
Javelina Consulting LLC 1026 E Keim Dr
Phoenix AZ 85014