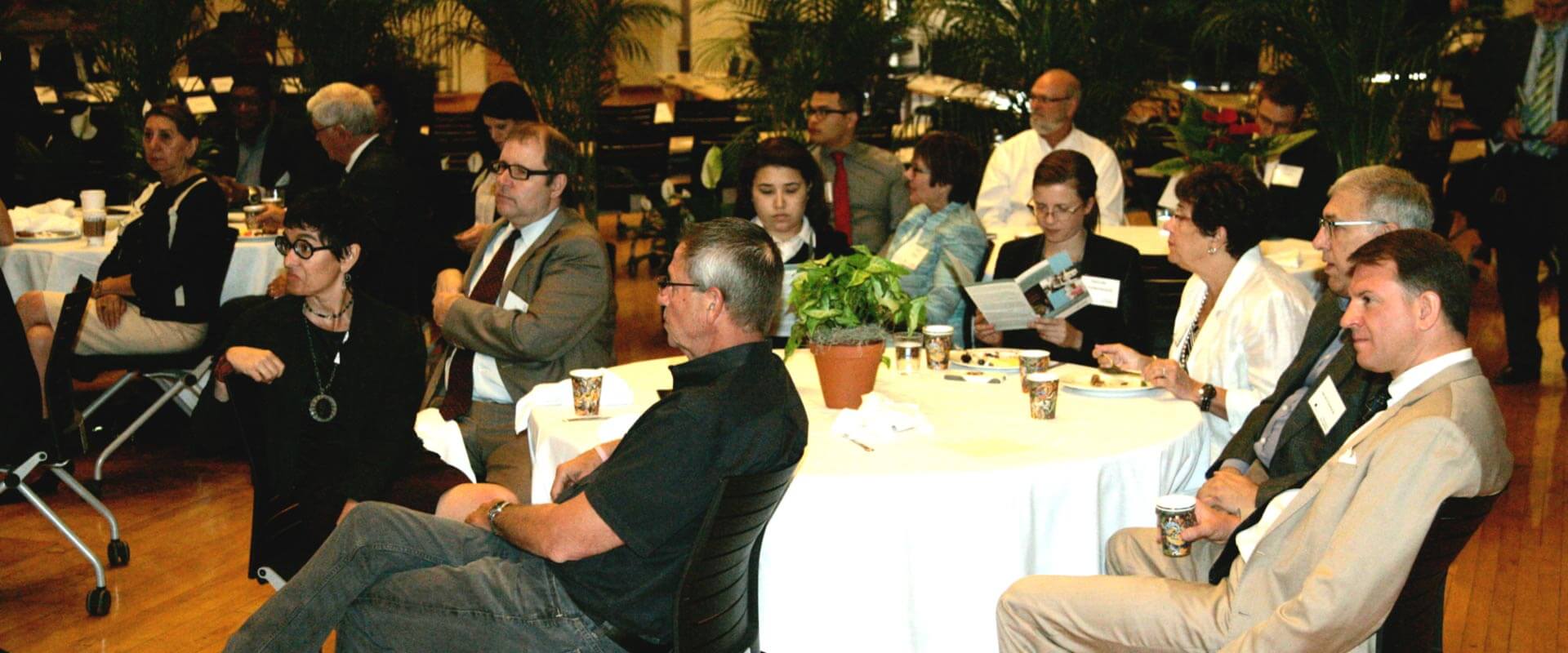 Federal Home Loan Bank of San Francisco
Javelina joined the Federal Home Loan Bank of San Francisco team to conduct a unique symposium, comprised of top leaders in their field, to discuss the dire need to invest in underserved communities and provide best practices for job training, business expansion and home ownership. With Keynote Mayor Greg Stanton, the Federal Home Loan Bank of San Francisco proposed an investment of $40 million dollars to address the wealth gap in our city and create new job growth. Javelina worked alongside to bring this conversation to life.

The Federal Home Loan Bank of San Francisco is a visionary national leader on economic issues, so Javelina was thrilled to be brought in to help roll out the bank's new $40+ million fund to help grow small businesses and advance workforce development. With a short timetable, we organized and managed a top-tier event, featuring Phoenix Mayor Greg Stanton and top Arizona leaders from the private and public sectors, as well as an audience of key stakeholders.
DAVID WAID
PARTNER, JAVELINA
How the Tao of Javelina worked for Federal Home Loan Bank of San Francisco:
DEFINE THE GOAL: Our team went to work immediately, identifying the right panelists from major industries to lead the conversation, including top executives representing economic and workforce development, healthcare, construction, venture capital, bioscience, aerospace and manufacturing; we also were tasked with gathering the right audience who could speak to the concerns of our economy and provide feedback in successfully implementing this large financial investment.
IDENTIFY THE TARGET AUDIENCE: Through this process, it was clear that our audience would be those who are involved in these key areas of economic development and workforce strategy. In order to properly orchestrate a productive conversation in our specific Phoenix climate, our team included key members of the community who were invested in education and workforce programs, finance, low income neighborhoods, business growth and other sectors to provide a holistic approach to the conversation.
DEVELOP THE STORY: With the format in place, the goal was to properly articulate this concept to community leaders who could steer the conversation and understand the issue at hand. Simultaneously, this gathering provided insight for the Federal Home Loan Bank to connect to the individuals who would offer valuable insight into the proposed investment plan and understand our economic challenges.
LAUNCH A MEANINGFUL ENGAGEMENT: In a short amount of time, we were able to identify and secure nine leaders who are at the top in their field, alongside keynote Mayor Greg Stanton, to conduct the conversation, and include a robust room full of Phoenix community members who have a keen interest in the health and prosperity of our great city.
MEASURE RESULTS: Thanks to great teamwork with the Federal Home Loan Bank and Aspen Institute, alongside strong relationships with members of the Phoenix community, the symposium was a huge success. A productive conversation was orchestrated with local, regional, and national experts in their respected fields. The session was an integral part of the Federal Home Loan Banks' efforts to enhance the wealth-building potential of working families here in Phoenix and in other major cities nationwide.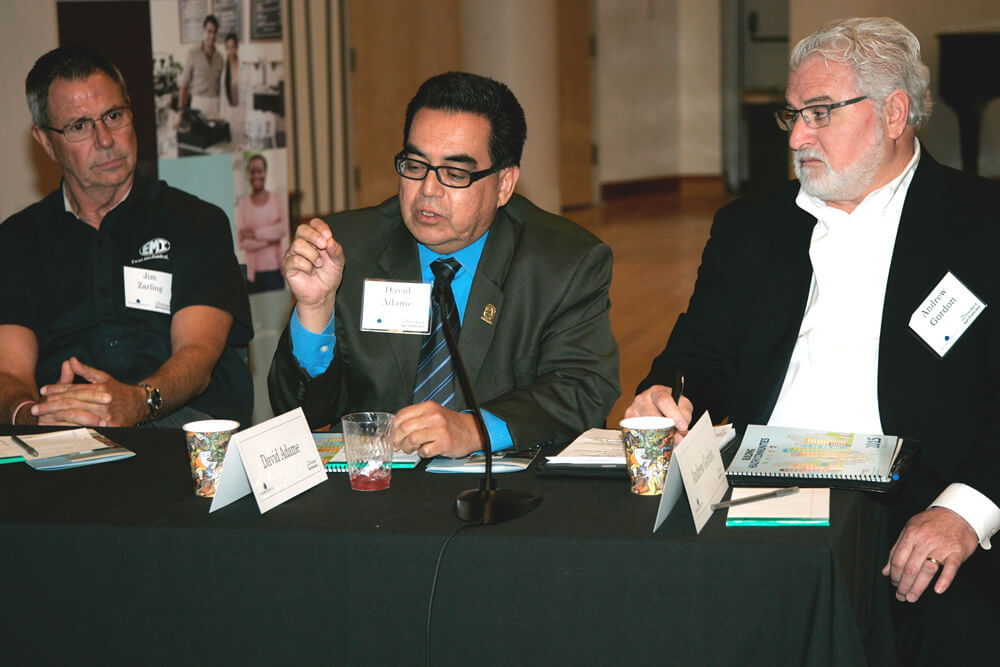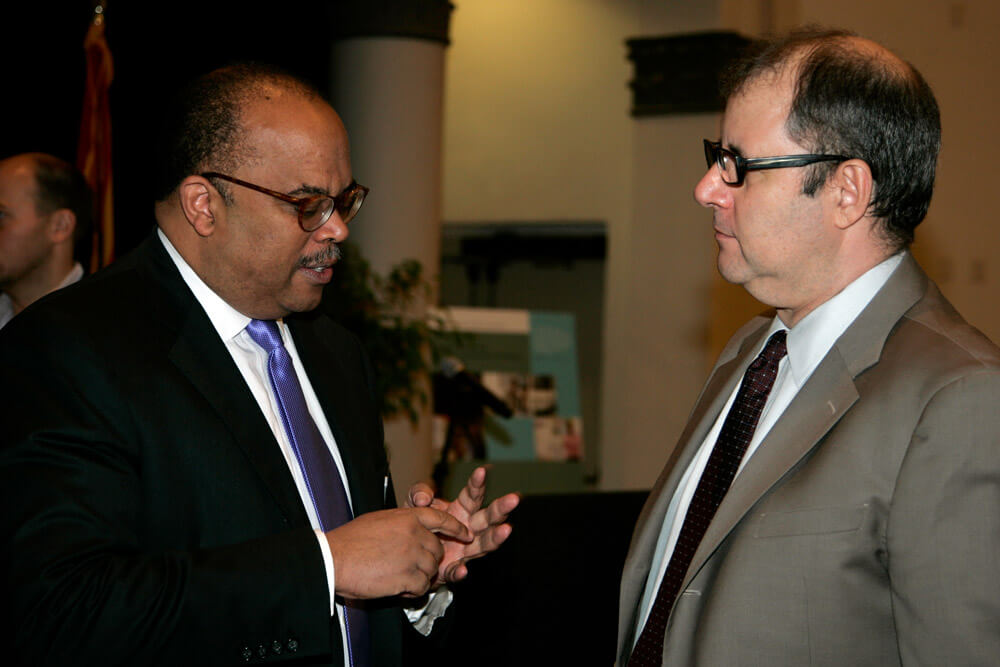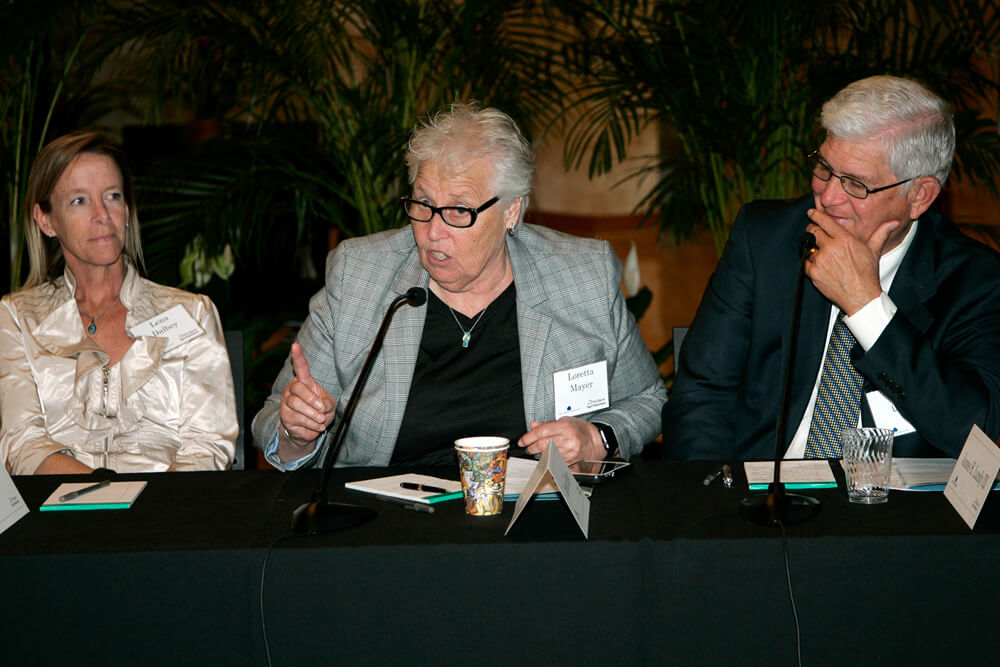 Across every platform. On every issue. Make Javelina part of your team.
Ready to bring your brand experience to life? Let's chat!
Javelina Consulting LLC 1026 E Keim Dr
Phoenix AZ 85014