Error: Access Token is not valid or has expired. Feed will not update.
This error message is only visible to WordPress admins
There's an issue with the Instagram Access Token that you are using. Please obtain a new Access Token on the plugin's Settings page.
If you continue to have an issue with your Access Token then please see this FAQ for more information.
The Perfect New Position Needs No Title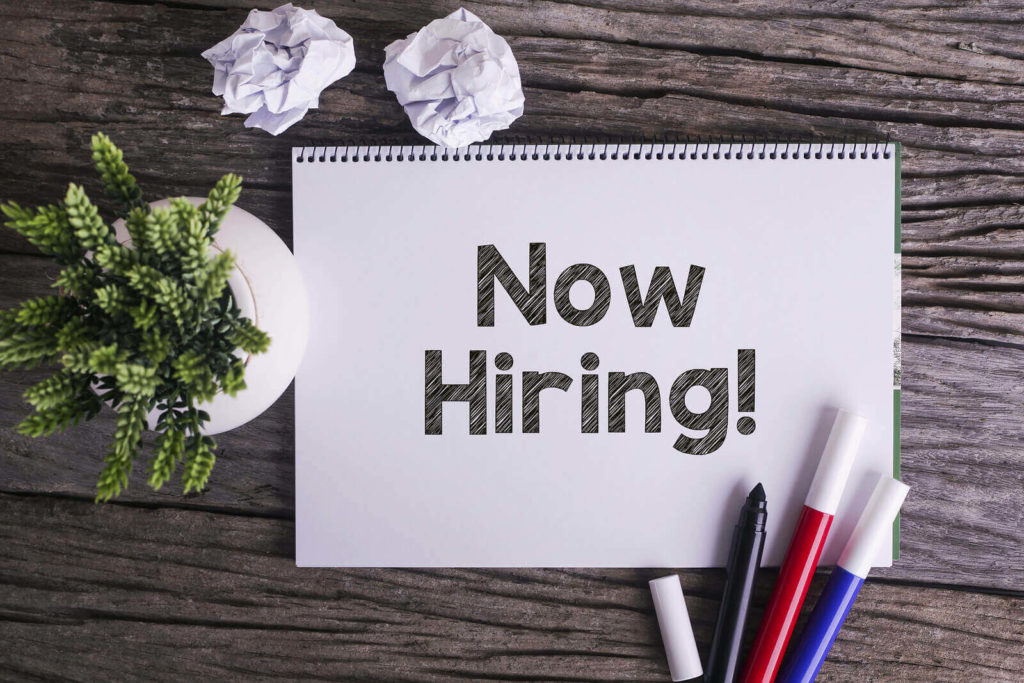 How we wrote the most successful job posting we've ever had
Once upon a time, there were two job positions. The first job was posted on February, 2016 for a Senior Associate position at Javelina. The job was advertised as paying $50,000 – 60,000 and job duties included managing non-profit and business client accounts. It had a proper job title and traditional outline. The post was blasted to our email list, and posted on LinkedIn, Indeed, Craigslist, and several other job sites.
Then, a year later to the day, the second job position went up. The position didn't have a job title, salary and or specific job duties. We only emailed the posting to our email list and on LinkedIn, but no job site postings. The post received 400% more applications than the first posting. We received more applications for that position than we have for every other Javelina vacancy we've ever filled – combined.
You can see the posting here.
The posting went our version of viral. It was shared widely in our local networks. Everywhere I went, people mentioned the post to me. They were curious about the strategy and the response. It attracted applications from high school students and people with 25+ years of experience. Industry experts and complete newbies. We not only had a deep pool of applicants to choose from, but an incredibly diverse one. The posting completely exceeded any expectations we had.
How did we do it?
It all started with a blank Word document on my laptop. I started to write the opening line.
"Javelina is looking for someone to organize the rocket ship."
No, that doesn't work. (Delete, delete, delete.) Try again.
"We are seeking someone with close attention to detail who can juggle competing demands and work to tight timelines."
Double NO. (Delete, delete, delete.)
"You: Looking. Us: Desperate."
Hm… probably not. (Delete, delete, delete.)
This process wasn't easy. Writer's block set in and the document stayed blank for a week. I turned ideas over and over in my head and the same common phrases bubbled to the surface:
Strong verbal and oral communication skills

An ability to prioritize competing demands

A desire to work independently and as a part of a team

A love of a fast-paced environment.
None of these ideas were unique. The same little voice in my head kept saying over and over: "All job postings ask for those qualities. All the applicants say they possess those skills. Posting this way won't get us the result we want." But, I asked the little voice, how do we both stand out from the crowd and still appeal to candidates who DO possess those skills? And how will we successfully identify those candidates?
Then one day, something unprecedented occurred. The little voice said something helpful. "Why don't you just write the posting that will attract the type of person you are looking for?"
Interesting thought, said I. (My mom always told me talking to yourself is a sign of intelligence.) Rather than write a list of desired attributes, I'll put together a job posting that would appeal to the kind of applicant I was seeking. This was a new direction, and begged the obvious question: What kind of applicant was I actually seeking?
I grabbed a notepad and scribbled:
Super detail oriented

A very organized person

Likes rules, systems and procedures

Creative

Entrepreneurial
The list was simple. I read it over twice, and felt good about it. Now, to find the right person. What kind of posting would appeal to this applicant? Thinking this through, they would have to be focused around systems and organization. But, the description needed something more. Something unusual, and different from every other posting. Something that demonstrated room for growth and development.
I took a deep breath, grabbed my laptop again and started to type. I chose to write a story. I told the truth. I included things I knew and was honest about things I didn't. The perfect candidate would find the ambiguity appealing – and even exciting!
Once I had the target audience in mind, it flowed out of my fingers and onto the page pretty easily. Every time I got stuck, I imagined the ideal candidate reading it, and thought about the words that would compel them to apply without a moment's hesitation. I typed those words and kept going.
The first version had a line that said, "Your idea of a perfect Friday night is staying in with an Excel spreadsheet", but one of my team members edited it out because – quote – "I don't want the person whose Friday night fun involves a spreadsheet in charge of our office environment." Fair enough.
As much as I can congratulate myself on perfect and flawless writing, the team's eyes and feedback is invaluable on every single thing I write. They have a different perspective. They think of things I don't, and ask questions I wouldn't. On this job posting in particular, they held a completely different viewpoint than I did and without a doubt their edits made it vastly better.
Finally, the job description was complete. It was fresh and different. We were ready to share it with the world.
We posted it and waited.
The applications FLEW in. We had the first one within an hour. Within a week, we had a record number of respondents. The responses were thoughtful, creative and diverse. Excitement abounded!
We felt like we had something special happening here. We had tried something different, it had worked and we wanted to keep the momentum going. But, it was important that in doing things differently, we wouldn't revert back to doing things the way we had always done before.
Through this process, we discovered we've all been hiring people completely the wrong way. As a result, we created a new way of choosing unique, creative and thoughtful Javelina employees. And one thing we know for sure – we'll never go back. And I wanted to share that with the world.
So, we revolutionized our hiring process. That includes how we selected finalists and how we interviewed our quality candidates.
Want to find out how? Look out for the next edition of "So you're CEO. Now what?" series…coming to your inboxes early next week.  
Catherine Alonzo is the CEO and founding partner of Javelina, a company that brings brand experience to life for non-profits, businesses, campaigns and individuals. Having played a pivotal role in growing Javelina into a leading branding and marketing firm, Catherine specializes in effective messaging, brand development and business strategic planning.
Across every platform. On every issue. Make Javelina part of your team.
Ready to bring your brand experience to life? Let's chat!