A 5-minute primer on the state of Arizona's election
There is a lot going on in the world. Our poor brains are undergoing a daily siege of rapid-fire news updates and notifications, much of it acutely tiring. For example, you may have heard there's an election coming up!
As an homage to our home states (and the teams that do an incredible job of supporting our cherished clients across the nation!) we'll be sharing quick primers on the horserace in Colorado and Arizona.
These primers are purposefully crafted to be easy-to-read, data-focused, and above all – simple. This week, we're focusing on Arizona – look out for our Colorado primer in our next blog!
What You Need to Know about Arizona 
Over the past decade, Arizona has rapidly moved from a safe state for Republicans to a full-on battleground. In 2018, Arizonans elected their first Democratic Senator since 1988, and Democrats saw unprecedented gains at the state level. This year, polling indicates Arizonans are likely to elect a second Democrat to the Senate – retired Navy captain and astronaut Mark Kelly. Arizona may even choose Democrat Joseph Biden for the Presidency.
At the state legislature, forecasting has shifted in favor of the Democrats in recent months, and the Phoenix rumor mill suggests Republicans are quietly preparing to govern in the minority for the first time since the 1960s.
We've reviewed the most recent forecasting from prediction/analysis firms CNAnalysis and FiveThirtyEight, the leading sources on election forecasting down to the state legislature level. Here's what we found:
For President of the United States
Joseph R. Biden (D) vs. Donald J. Trump (R)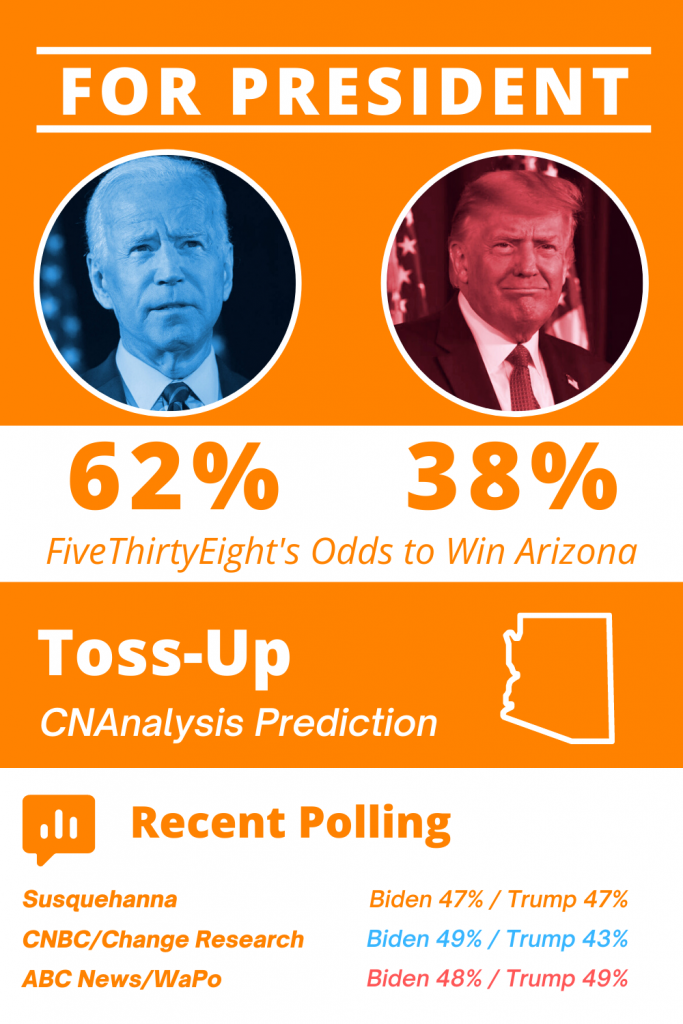 For U.S. Senate
Mark Kelly (D) vs. Martha McSally (R)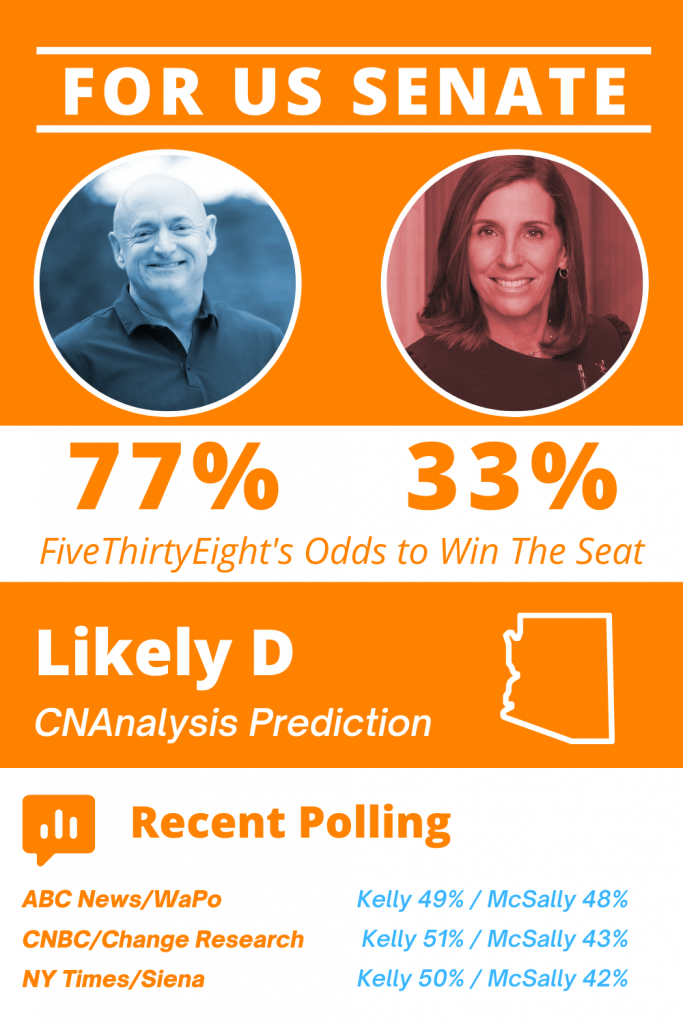 For U.S. House of Representatives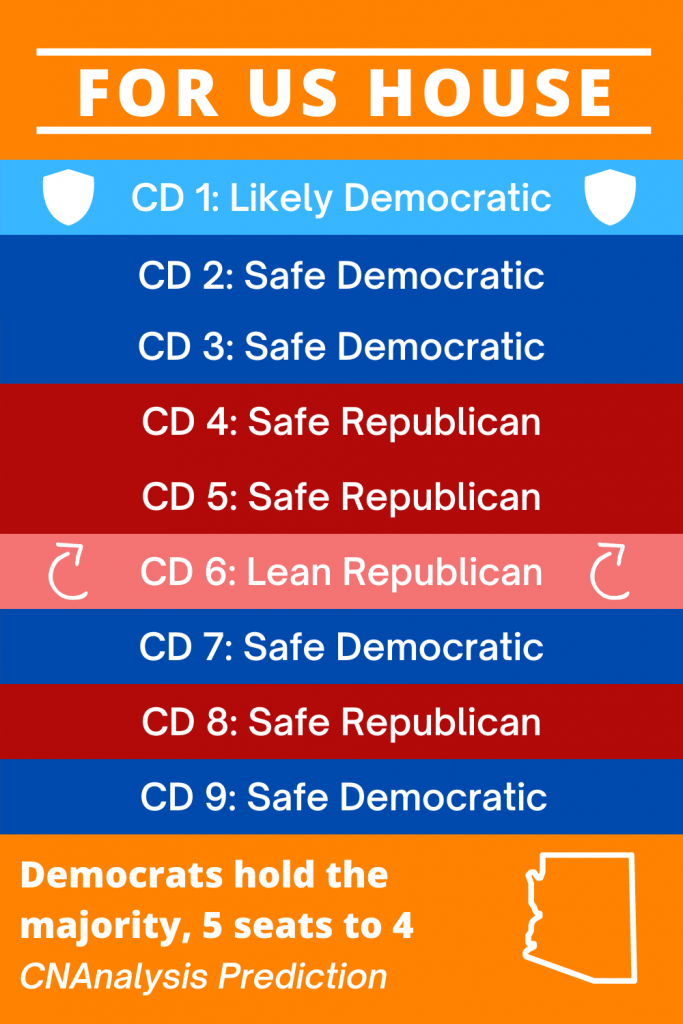 For Arizona State Legislature