A 5-minute primer on the state of Colorado's elections
There is a lot going on in the world. Our poor brains are undergoing a daily siege of rapid-fire news updates and notifications, much of it acutely tiring. For example, you may have heard there's an election coming up!
As an homage to our home states (and the teams that do an incredible job of supporting our cherished clients across the nation!), we've created quick primers on the horserace in Colorado and Arizona.

These primers are purposefully crafted to be easy-to-read, data-focused, and above all – simple. This week, we're focusing on Colorado – to see our Arizona primer, click here!
What You Need to Know about Colorado 
In 2008, Barack Obama won the Centennial State by almost 9 percent – a notable shift for a Colorado that had chosen Republicans for the Presidency since 1996! This leftward streak has continued. Colorado has been reliably blue in Presidential elections since President Obama's first election, Democratic nominee Joe Biden is heavily favored in current polling, and incumbent Republican senator Cory Gardner may be facing an early retirement.
However, that doesn't mean the state is a guaranteed safe haven for Democrats down the ballot. While Democrats have held the Governor's seat in Colorado since 2006, the state's Congressional delegation remains almost evenly split: 4 Democrats to 3 Republicans. And in the State Senate, Democrats hold a relatively young and slim majority, especially compared to the definitively blue State House.
We've reviewed the most recent forecasting from prediction/analysis firms CNAnalysis and FiveThirtyEight, the leading sources on election forecasting down to the state legislature level. Here's what we found:
For President of the United States
Joseph R. Biden (D) vs. Donald J. Trump (R)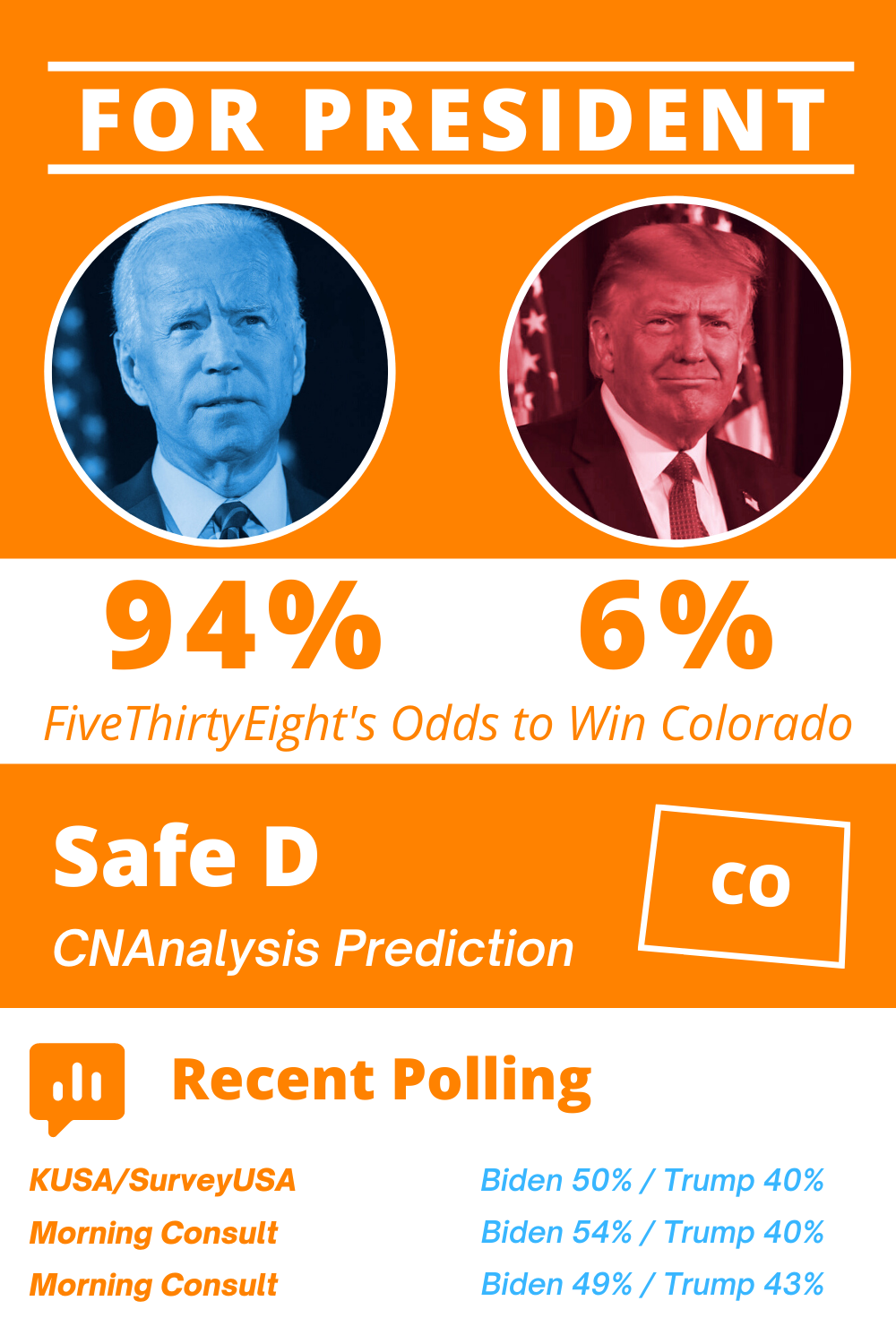 For U.S. Senate
John Hickenlooper (D) vs. Cory Gardner (R)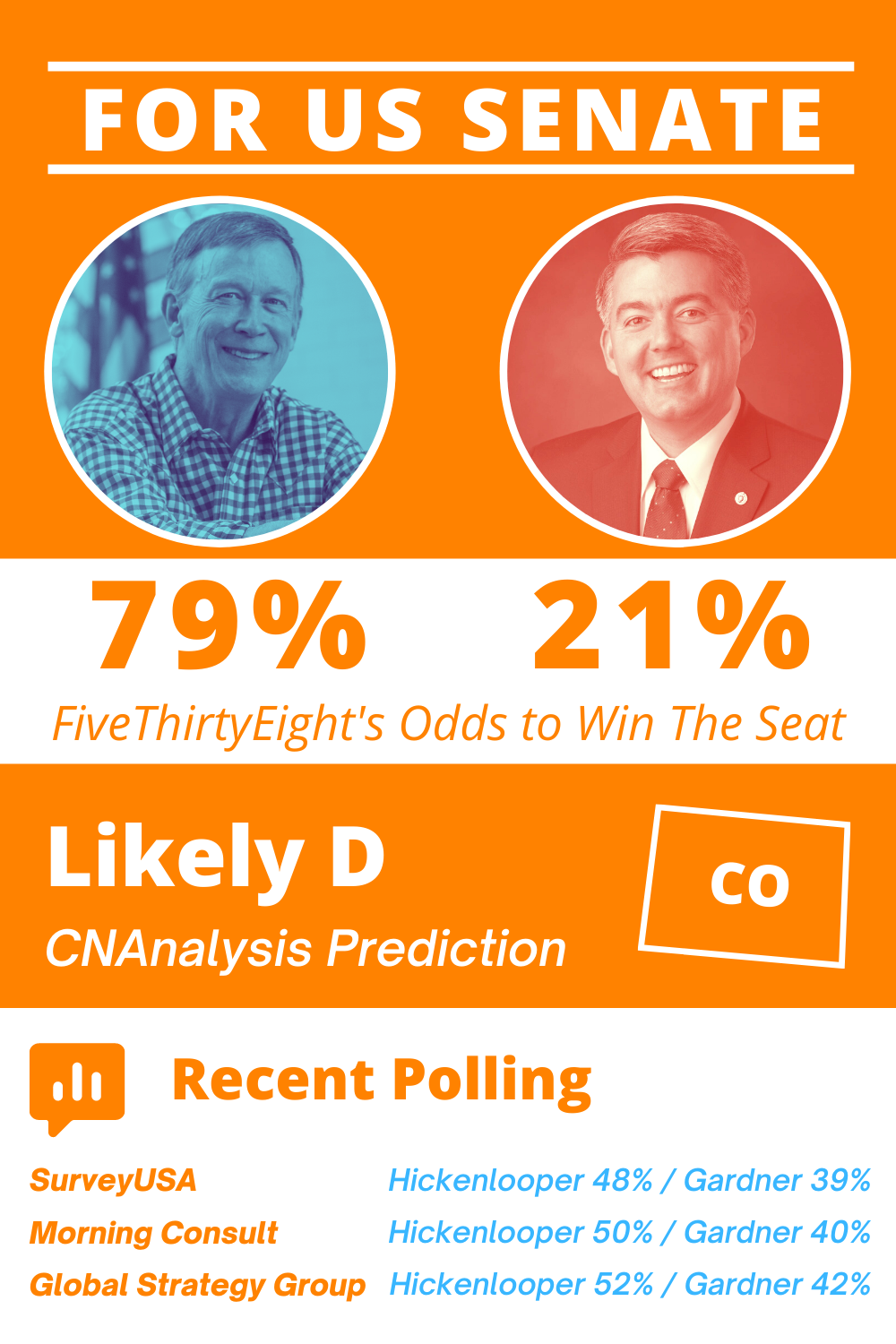 For U.S. House of Representatives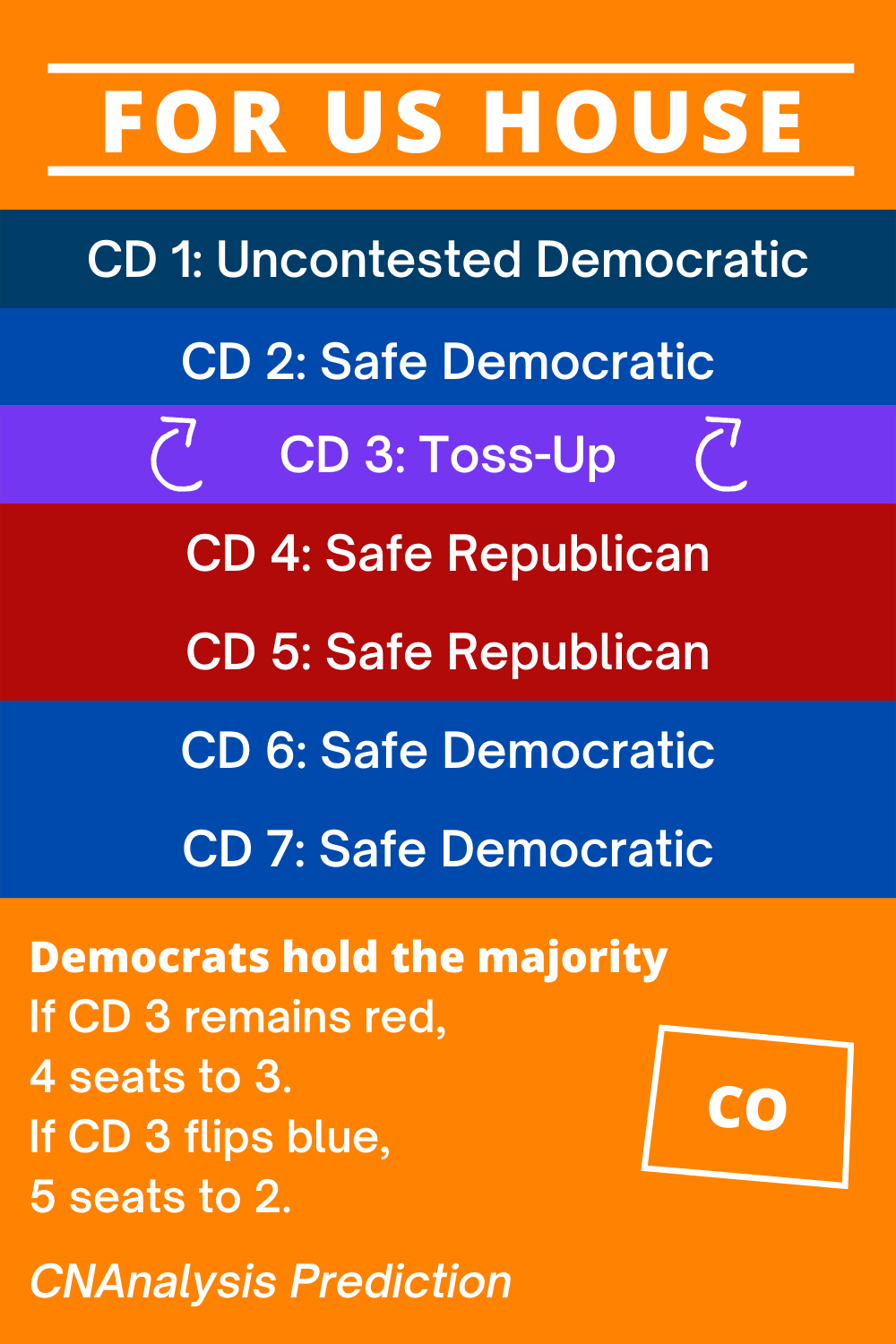 For Colorado General Assembly