Error: Access Token is not valid or has expired. Feed will not update.
This error message is only visible to WordPress admins
There's an issue with the Instagram Access Token that you are using. Please obtain a new Access Token on the plugin's Settings page.
If you continue to have an issue with your Access Token then please see this FAQ for more information.
Uber needs a Lyft: A Lesson in Brand Awareness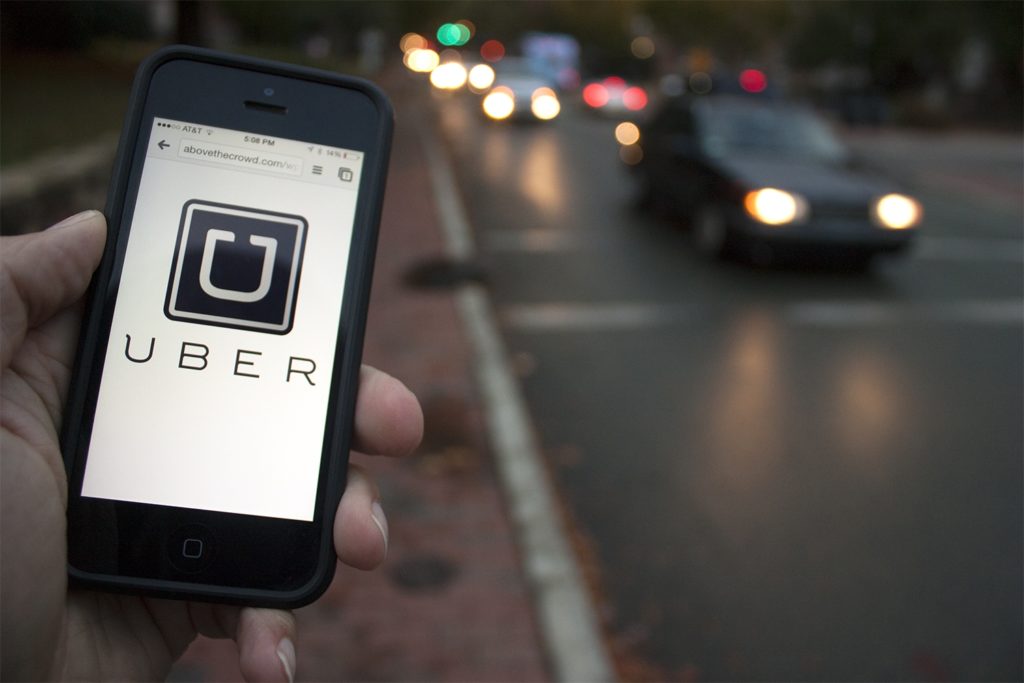 When you google Uber, you won't see the "top ride-hailing service company." That's so 2015. You now read headlines from The New York Times and Business Insider about Uber's workplace culture, why they should fire themselves, and how they need to regain consumer trust. Ouch. But, that's not how they started.
The Uber origin story
The story of Uber is a fascinating one. Founded in 2009 by Travis Kalanick, the ride-hailing service is known as a pioneer in the sharing economy. (They even coined the name "Uberification".)
Uber has grown uber quickly. In less than a decade, they operate in over 500 cities worldwide, and in July 2016, celebrated their 1 billionth ride. According to Fortune Magazine, 40 million riders use Uber each month and the company is valued at over $60 billion. Their services keeps growing too, with options like UberPOOL (carpooling), UberRUSH bicycle service in Manhattan, UberCARGO in Hong Kong and UberEATS food delivery. While Uber remains one of the highest-valued startups, it's also losing money and favor with customers. They recently have been the subject of a series of high profile scandals, protests and lawsuits, causing drivers to decrease dramatically and a reported loss of $2 billion each year.
Back in 2014, The New York Times mentioned that, when Uber was rising as the dominant company for ride-sharing, their "explosive growth has come at a cost internally." In the past two years, Uber lost control of their internal team as new hiring increased, they gained a reputation for poor management practices and acquired a wave of dissatisfied drivers. You think their customers didn't notice? Sure they did. They were in the back seat. And word gets around fast. Inc.com recommends that they simply fire their whole executive team and start over. Mashable said: "The honeymoon period is over."
A different point of view
When you google Lyft, Uber's main competitor, you get a different story. Lyft is receiving increasingly positive news, including business expansion in 25 cities. They are riding a timely wave right now, capturing customers who align with their values. Lyft's platform is establishing a strong trust among its riders. One of Lyft's founders John Zimmer said recently: "In today's world, by treating drivers better than any other company…by creating an environment where drivers are respected by passengers, it naturally translates to passengers being treated better than any other service."  Or in other words, our values drive our service.
And the impact is showing. Prior to this year, Lyft was known as the "other" in the ride-hailing business. The service with a weird, misspelled word for a name and goofy pink mustache for a logo. The harsh off-brand tissue to Uber's soft "Kleenex." Today, with rising profits and expanded brand awareness, Lyft seems to be sparking a revolution of its own.
The importance of driving your brand
Look, things happen. We can't imagine that companies and organizations won't face challenges. What matters is how we react to it.
Driving your brand starts with knowing what your brand is. Your brand – the image you represent and the message you are sharing or selling – must be maintained. This doesn't mean updating your logo every 5 years to make it relevant and trendy. If your idea of a brand is a fancy logo and a handful of business cards, then you're missing the mark.
Your brand is everything: Image, message, delivery, engagement and retention. It's fluid. It also includes the internal process of team members who are the extension of your brand. Maybe the team is just you, or you and a handful of friends who know about you. Or maybe it's 15 employees and is set to grow to 50 employees in a 3-year period. The formula is still the same. Manage your brand through growth and challenges. Because, if you're not careful, your brand could suffer from lack of care.
For every business or organization, any moment when values are compromised or ill-defined is a time when your brand is at risk. As a business grows, so does the pressure to perform and be consistent. To grow effectively, you need to know where you going, how you're growing, and how you're connecting your values to the target audience.
Brené Brown, renowned researcher & storyteller: "We don't have to be perfect, just engaged and committed to aligning values with action."
What's in a value?
There's a big lesson here for business owners. Your values drive your brand.
How you define yourself is how others will define you. The Huffington Post published a recent article about why corporate values matter. They listed other car company examples and found that in a 2014 poll, 55% of the global respondents in the survey said they were willing to pay extra for products and services from companies that were committed to positive social and environmental impact. This was an increase from 50% from 2012!
People invest in your brand because they are investing in what you stand for and how it reflects what matters to them. Every action you make reflects the core self-understanding of what you represent and who you are trying to attract. So, stand out and own your uniqueness!
Drive your brand by starting with values
Determine what you want to be known for and where you are going. This will set you apart from the competition. And there is competition looming. Someone else is standing next in line to get that job you are applying for or secure that contract with your next business investor.
Once you create a strong self-aware foundation and goal plan, you can begin the next steps of your brand journey (all the fun creative stuff like a logo, tagline, website and social media.) But, it begins with your values and is fueled by your plan. Understand that your brand is a beating heart – it needs care, attention, and nutrients. Therefore, you need a strong plan and a strong trustworthy team who has ownership in the brand, and is equipped with right tools and expertise to care for it. Otherwise, you could be heading for a bumpy road.
Want more tips on how to steer your brand and keep it fueled?  Visit Javelina's resource page and learn how to bring your brand to life!
Nicole is one of the creative minds at Javelina. Nicole focuses on providing cutting-edge communication strategies, new media approaches, and community change. When she's not changing the world, she enjoys spending time with her dog, biking around downtown, or enjoying a slice of pie. Read more posts by Nicole.
Across every platform. On every issue. Make Javelina part of your team.
Ready to bring your brand experience to life? Let's chat!