Error: Access Token is not valid or has expired. Feed will not update.
This error message is only visible to WordPress admins
There's an issue with the Instagram Access Token that you are using. Please obtain a new Access Token on the plugin's Settings page.
If you continue to have an issue with your Access Token then please see this FAQ for more information.
The Human Experience— A Reflection on Collective Stories of Self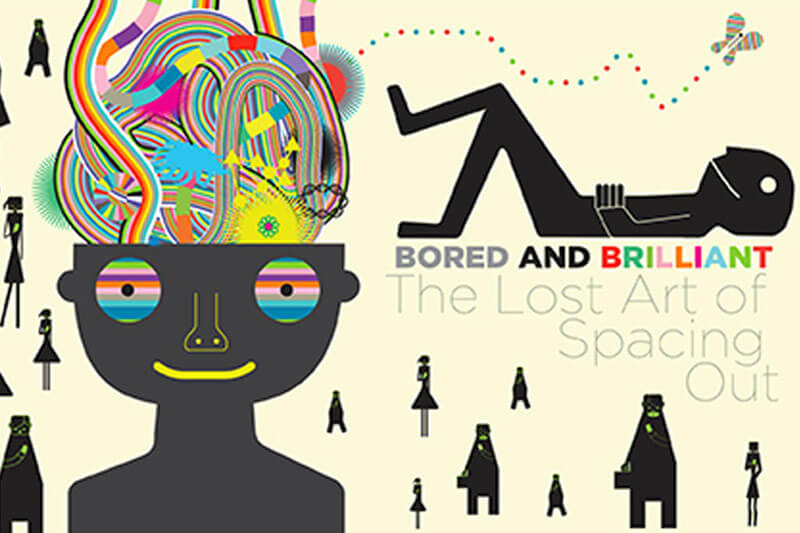 One of the many engaging episodes offered on NPR's podcast Note to Self
Women are a source of strength, of power, of influence. Yet, many do not understand their own ability to tap into their inner strength. In this era of new feminism, where we are promoting women's rights in our broken society more than ever before, the women who know their strength come to the surface and call others to join them. This week, I reflected on women who have done just that and serve as sources of inspiration — my mother and grandmother, my 5th grade teacher, Hillary Clinton and Michelle Obama, and even this week, my boss and co-founder of Javelina, Catherine Alonzo, who just won an Athena award this week for her spirit of service and dedication to her profession. Catherine shared a powerful speech about the importance of kindness and recognizing other people's humanity, as you never know the story they are living, which set my sights on finding a podcast that offered ideas on elevating the human experience.
Women who push their own boundaries and face their fears give me the most inspiration. One such woman is Marina Abramović, an incredible performance artist who strives to reach the limits of her own humanity to really dig into what it is to be human by embracing her own humanity, both good and bad. (Cue my inner fan girl.) She just released her memoir "Walk Through Walls"about her life's unique struggles and how her path of performance art taught her about "courage, creativity, criticism, and what success really means."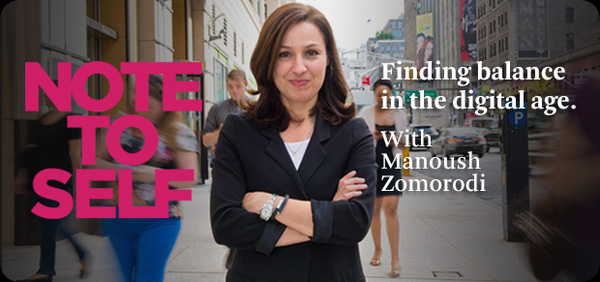 Both Marina and Catherine's stories drew me to Note to Selfwith host Manoush Zomorodi, who interviews unique individuals in tech, or topics about tech, in a quest for the smart choices that will help you think and live better. Their latest episode talks of Marina's approach to life, her understanding of technology and how to balance it within our crazy lives. Manoush joined the show's producer Jen Poyant joined to explore Marina's idea of how to break through technology by embracing silence. Lately, Marina has offered teachings of her Abramovic Method, to increase attentiveness and encourage the art of being "present." This led the pair to a unique experience that they described at length on their latest episode.
Note to Self's storytelling approach of their experience with Marina, and the podcast as a whole, is engaging and refreshing — they bring the listener to the spaces where their interviewee is, and go through life with them. In this episode, Marina encouraged the hosts to join a dose of the silent treatment, by ditching their cell phones in a locker, put on sound-canceling headphones, then enter a space similar to an airplane hanger in New York to focus on silence for 30 minutes, followed by an incredible performance of Bach's Goldberg Variations by pianist Igor Levit.
Manoush and Jen described, in detail, the surreal sound of silence, and the stunning sensation of classical notes swirling around their minds, cleansing overloaded thoughts with the graceful plunks of a grand piano, and the affect this had on them. One of the important points of this sound immersion was that other people were in the room experiencing this sound sensation as well, making the performance much more than a singular experience. This is the essence of Marina's magic. The value of the performance, of real time experiences with other humans, and focusing on being present, allowed the Note to Self ladies to shave away mental distractions and come face-to-face with their own humanity, as well as relate better to their fellow humans in the room.
Other Note to Self episodes explore topics of racial tension, information overload, compassion, and the affects of technology, with a story-telling approach that shares their own commentary, people they interview, and audio clips of places they have explored during the process. In their episode "If My Body is a Text," they discuss the problem of caring, the burden of information, and the importance of not turning away from the news, while balancing the weight of world affairs; very compelling topic matter which encourages the listener to elevate their own experience by understanding someone else's.
When presidential campaigns leave us feeling hungover from the bitter exchanges, or times when you're bracing the brokenness of our societal systems, the Note to Self podcast offered refreshing and sometimes challenging stories of others who are battling their own wars, subtly stressing the importance of sharing one's story to improve our collective human experience. It's a valuable lesson that needs constant reminding. Being brave is only half the battle. You have to keep going. You have to persevere. And you must be aware that you are not in this alone. Being human is both singular and plural — I am human and we are human. Talking and listening to each other's stories can be the antidote to fear associated with this journey, and the key to creating genuine understanding and empathy of our joint experiences.
How can be all be human — together?
Nicole is one of the creative minds at Javelina. Nicole focuses on providing cutting-edge communication strategies, new media approaches, and community change. When she's not changing the world, she enjoys spending time with her dog, biking around downtown, or enjoying a slice of pie. Read more posts by Nicole.
Across every platform. On every issue. Make Javelina part of your team.
Ready to bring your brand experience to life? Let's chat!