Here at Javelina, we use a variety of free online tools in our work – from scheduling, to project management, to managing our to-do lists. In today's blog, we'll share some of our favorite tools that help us make community change – and how they can help you make change, too.
Our favorite changemaking tools
"I am a huge fan of Slack. Any changemaker probably feels the crunch of several projects moving simultaneously. Slack helps separate out those conversations without the added stress of a bursting email inbox." – Rob DuRay
"My favorite tool is Slack. Not only does the Slack workspace create a more efficient communication channel, similar to an in-person workplace, but it also integrates with other applications and tools such as Google Calendar, Google Drive, Zoom and Asana. All of these tools have a unique purpose and function, but Slack is #1 for me since it connects all of the various tools." – Maggy Waddington
"My favorite free tool that I use multiple times a day is TechSmith Capture. It allows you to easily take screenshots or recordings on your desktop then share them as URL links instead of big image files that have to be attached. You can also add text, arrows, and highlight – like this: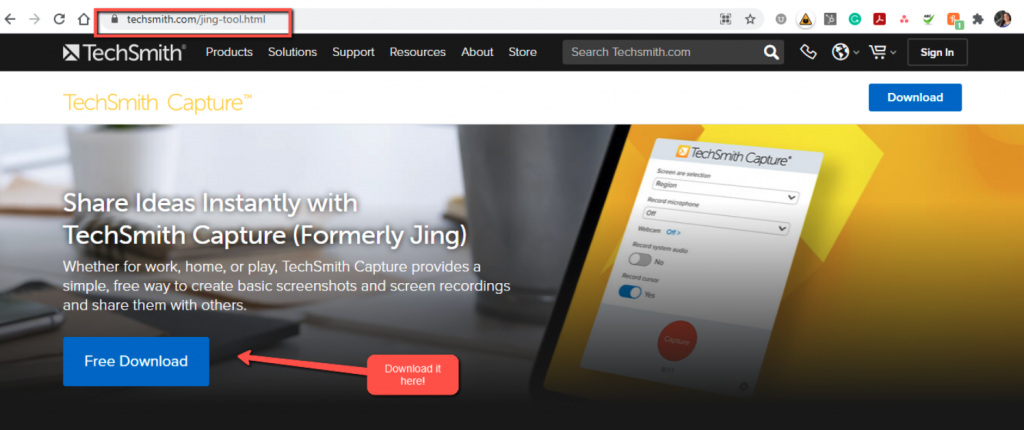 It makes my work more efficient and is a total game changer!" – Alana Campbell
"My favorite tool is QGIS because it makes geographic data visualization easy for someone who's not a computer programmer.' – Justin Plumb
"I am a big advocate of Todoist – it's a free to-do list app (although Premium is only a few bucks a month), that syncs perfectly between all your devices. When you add a task, you can give it a priority level, assign a due date, and categorize it into a larger project – ideal for folks who are working on a bunch of different things and need to keep everything sorted. It'll also automatically catch dates you write down, so if you write 'send Jake an email tomorrow,' it'll put that task on tomorrow's to-do list." – Jake Kless
"I love using Asana to keep track of all of my tasks for the week. It's great for communicating with the team about a project's status or my own personal tasks. Plus the little rainbows that show up when you complete a task makes getting things done even more satisfying! " – Sydney Kasper
"My favorite tool is Google Calendar because I am able to visually see when I have meetings scheduled, as well as when I have open time blocks for other tasks. I also use Google Calendar to schedule outings with friends and things like that – it all integrates! – Regina Abucay
Are there changemaking tools that you love? Have any recommendations for our team? Send us a message on Facebook or Twitter @JavelinaCo – we'd love to hear from you!