Error: Access Token is not valid or has expired. Feed will not update.
This error message is only visible to WordPress admins
There's an issue with the Instagram Access Token that you are using. Please obtain a new Access Token on the plugin's Settings page.
If you continue to have an issue with your Access Token then please see this FAQ for more information.
Four pro-tips for your team in 2018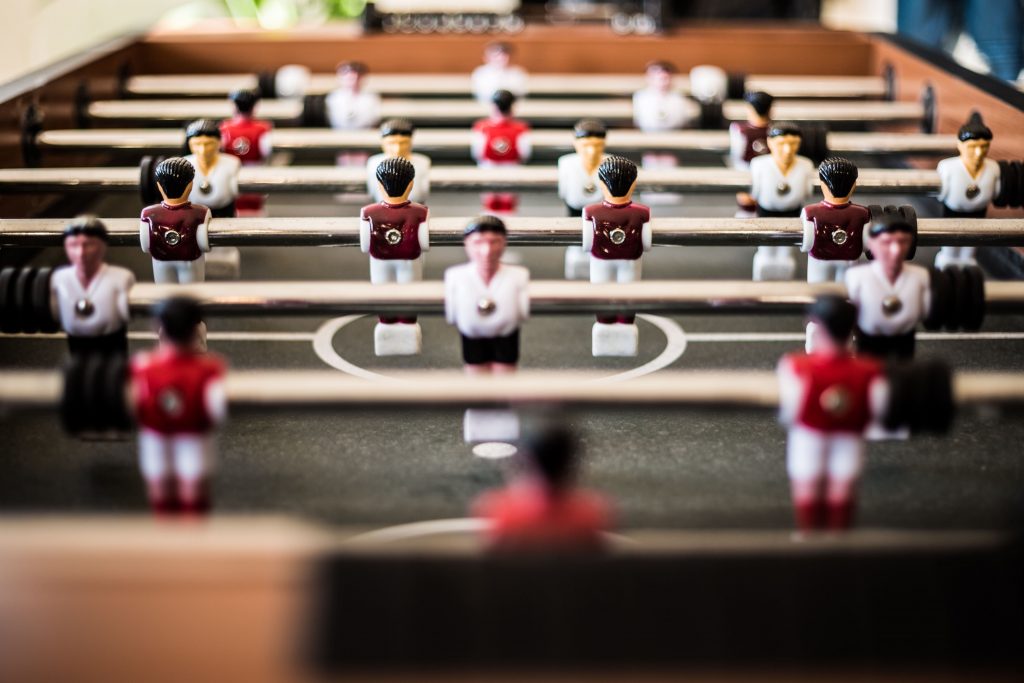 In the wise words of the masterful Michael Jordan: "talent wins games, but teamwork wins championships." If you want to win the championship in 2018 – no matter how that is defined for you – a vital ingredient will be how well your people perform as a team.
No one ever did anything alone, so here are four pro-tips that will take your team to the next level next year. Integrate these suggestions into your thinking and you'll crash through the ceiling of what y'all can achieve.

1. Abandon your to-do lists
While they're a fairly well-established way of tracking what you have to achieve, to-do lists are actually a pretty poor method for managing the productivity of your team. There are several reasons for this.
One, to-do lists don't indicate how long it will take to do something or how important it is. This means to-do lists encourage tackling the small, easy things first, often leading you to glance over the most important things. This also makes it easy to let new things make it on to your list, regardless of whether you have the time to do them or not.
Two, to-do lists are documentation of all the things you've failed to do. This more often than not serves as a discouraging, soul-destroying, deflating tool that you carry with you all day. It makes things heavier, not easier.
To-do lists are crushing the souls of your team and certainly not supercharging your activity. Instead, use time blocking: the practice of scheduling your tasks on your calendar.
This helps in three important ways:
It allows you to estimate how much time things will take you;

Which means you can say no when you can see that you genuinely don't have time to take more on;

Which forces you to refocus your priorities and do the most important things first.  
Time blocking is hard – it takes time, consistency and practice. But it will revolutionize your productivity and make you happier to boot.
Plus, it's like dieting: Easier when done in a group. Talk about to-do lists with your team and if see they'd like to abandon the motivation-sucking habit and replace it with something better. And then implement it together and hold each other accountable.
2. Define success differently
Success in our society tends to be defined by meeting a goal. Sometimes it's making a certain amount of money, getting a particular number of votes, or a number of Instagram followers. Our goal-driven culture leads us to obsess over benchmarks, checkmarks and top marks. And this can be a very powerful motivator for action, output and results. But laser focus on the end goal can also cause you to miss the lessons right in front of your eyes.
The Javelina team learned this recently. We were hurtling toward a goal for a client, doing everything we could to make something happen that seemed increasingly impossible to achieve. The day before the deadline and no closer to reaching our goal, we were forced to re-evaluate and change course. We could have done this days earlier, saving a lot of time, stress and energy. The new plan ended up serving both our team and our client much better. This was a huge success – even though we failed to meet the original goal.
In 2018, diversify the definition of success with your team. As well as having measurable metrics (dollars raised, people recruited, events attended, etc.), include goals such as:
Taking risks to achieve the best possible outcomes

Observe whether there are ways you can improve your process – while you're still in it

Learn lessons along the way and share them with others
Reward your team for these behaviors just as much as you acknowledge them for meeting metrics. Replace the blind pursuit of goals with a thoughtful approach to getting things done the best way – instead of the fastest way – and you'll achieve the unimaginable.
3. Make a difference while you make money
If 2017 taught us anything, it's that the world is a crazy place and isn't going to get any less crazy unless we each stand up for our vision of how our communities need to change. People in all sectors and industries want to make a difference in their daily work. We might not always know how, but we increasingly feel the need and urgency to have an impact.
You can tap into this desire in your coworkers. Find ways to elevate your daily work so that you also have a social impact. This will look different depending on your team and your work, but here are some ideas to start you off:
Volunteer together.

One day a month, take some time and go and read to school kids, visit senior citizens in residential care, take food to the homeless, or whatever meaningful and helpful way you can find to contribute.

Donate to a good cause.

Find a way to give a portion of your profits to a good cause, match your employees' donations with a contribution of your own, or give an extra day of paid time off for your teammates to go and volunteer. Embed a mindset of giving and abundance in your culture and your team will have the warm and fuzzies all year long.

Brainstorm.

Make space to talk about the issues your team cares about and brainstorm feasible ways you can make a difference. Your organization might not have a lot of time or money you can give, but sometimes just having a conversation about the things that matter can have a huge impact. Giving a voice to what your team cares about is invaluable.  
Working together for good strengthens your team bonds, motivates increased productivity, and aids your retention. Team members who feel they're having an impact are more likely to stick around.
4. Create space for difficult conversations
In the midst of the #MeToo movement, there is a light shining on habits, behaviors and cultures that have been lurking below the surface for far too long. 2018 is our chance to change it in a lasting and meaningful way. The way to do it is both simple and really, really hard: Have conversations with your team about difficult topics.
Create the safe space to talk about racism, sexism, ageism, discrimination, disrespectful communication, power balances, and any other forces that are likely impacting your workplace. Ask your team how they have felt in this environment, and when they felt things that they didn't express verbally.
Then listen, without judgment.
The actions come next. The change comes later. In 2018, create the space to have the conversation and then listen. It's the really hard work that needs doing.
2018 can't be as crazy as this year, right? It just might be. Implement these four tips with your team and you can ride the waves – no matter what the year brings our way – to monumental (and newly defined) success.
Catherine Alonzo is the CEO and founding partner of Javelina, a company that brings brand experience to life for non-profits, businesses, campaigns and individuals. Having played a pivotal role in growing Javelina into a leading branding and marketing firm, Catherine specializes in effective messaging, brand development and business strategic planning.
Across every platform. On every issue. Make Javelina part of your team.
Ready to bring your brand experience to life? Let's chat!