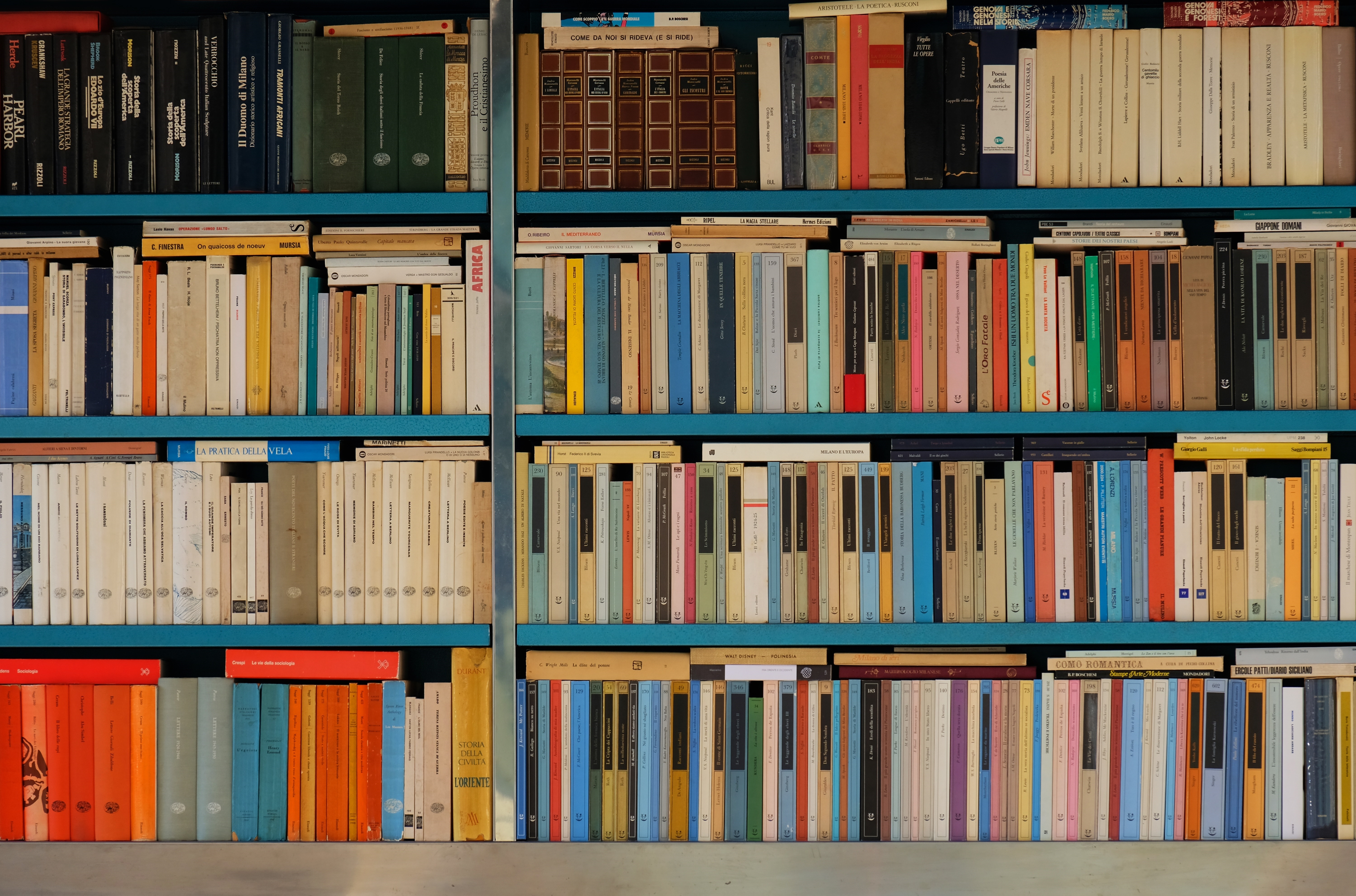 Our team absolutely loves donuts without question. They're our number one – but books are a very close second. We're also a team that loves to learn and share, so we thought we'd tell you a little bit about some of our favorite books.
Below are five books that have changed and shaped us into the people we are.
Antigone by Sophocles
Recommended by Michelle McGowan | Client Associate
I read Antigone by Sophocles when I was younger and it changed my life. It's the story of a young woman's struggle to honor both of her brothers after their deaths. She fights for what she knows is right, against the government who is unjust and tyrannical. It has so many beautiful lessons and connections to mythology. It helped me in ways that I am forever grateful for. My favorite quote from the book is, "I was born to love, not hate, that is my nature."
Global Crisis: War, Climate Change and Catastrophe in the Seventeenth Century – Abridged and Revised Edition by Geoffrey Parker
Recommended by Taylor Flamini | Marketing Associate
Have you ever worried about climate change? Or maybe you see that the world is changing but you're not sure if people are to blame. Well, Geoffrey Parker is here to tell you that it doesn't matter if you do not believe in climate change, or think that humans are not involved, because the reality is that it historically happens – so get ready. Parker uses the Little Ice Age in the seventeenth century to set the stage of what climate change looks like and how it impacts mankind. Through a series of fascinating historical anecdotes and scientific facts, Parker shows how the world was engulfed in calamities, wiping out one-third of the world's population. I'll give you a little insight to how things work out: climate change, drought, famine, rebellion, war, invasion – in that order. It's an interesting read and incredibly timely. Oh, and stick to the abridged version because 675 pages is plenty.
Devotions: The Selected Poems of Mary Oliver
Recommended by Marisa Hoskins | Client Manager
I love books so much that it's hard to pick just one to share with you! I'm running out of shelf space in my house, but one that will always have a place of honor is Devotions: The Selected Poems of Mary Oliver. It's a compilation of her poetry that spans almost 50 years of writing. Her prose is spare, lyrical, and incisive. Mary turns observation into art, taking the ordinary push and pull of life and spinning it into something beautiful and wise. Her words move me towards intention, thoughtfulness, gratitude, and hope.
Brave New World by Aldous Huxley
Recommended by Ariel Reyes | Client and Sales Manager
There were only a few books I ever liked as a child and adolescent, like the Chronicles of Narnia and The Things They Carried, but the very first thing that ever communicated the power of a book to me was Brave New World. I first read it as a teenager and it completely shifted how I thought about the world and it forced me to critically consider what we accept as norms. It was published in the 1930s but remains as relevant as ever today. Anyone who likes The Handmaid's Tale, 1984, or Fahrenheit 451 would probably like this book as it is about a dystopian future – it's probably the most accurate I've ever read.
Traction by Gino Wickman
Recommended by Catherine Alonzo | CEO
There are many business books that I would recommend, and that have had a tremendous influence on my work, but Traction is the one that changed everything for me – and for Javelina. I read it about three years ago on a plane ride from Boston to Phoenix after googling "best business book" and buying the first result the search yielded. It is a fantastic introduction to the concept of working on your business rather than in your business, a transition that every small business owner struggles to make. It guides you step-by-step through how to transform your business so that you are running it, instead of it running you. From establishing your company mission to setting up vital processes that run the day-to-day operations, it is a vital manual for any business practitioner. For Javelina, it's the book that started it all.
We always love a good book recommendation too, so be sure to drop us a recommendation on our Facebook or Twitter.
Across every platform. On every issue. Make Javelina part of your team.
Ready to bring your brand experience to life? Let's chat!
Javelina Consulting LLC 1026 E Keim Dr
Phoenix AZ 85014