Error: Access Token is not valid or has expired. Feed will not update.
This error message is only visible to WordPress admins
There's an issue with the Instagram Access Token that you are using. Please obtain a new Access Token on the plugin's Settings page.
If you continue to have an issue with your Access Token then please see this FAQ for more information.
Taking Initiative: Bold Ballot Measures That Could Impact Millions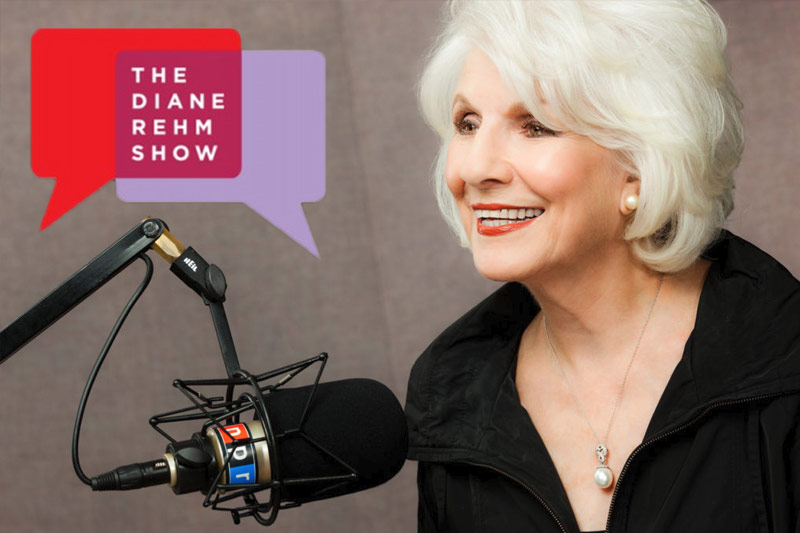 The Diane Rehm Show recently reviewed the nationwide issues 200 million voters are deciding on this November.
What do Arizona, Colorado, Maine and Washington have in common? It's not just mountains. They are all considering minimum wage increases this November. Inversely, South Dakota voters have the chance to lower minimum wages for workers under 18. This is a big deal.
More initiatives are included on the ballot this November then in a decade. Here are the numbers: 165 measures will be considered across the country, 74 citizen-driven and the remainder referred by state legislatures. We tuned into Tuesday's episode of The Diane Rehm Show, where host Diane (often replaced by a guest host these days) joined Reid Wilson of The Hill, Josh Altic of Ballotpedia and Thad Kousser of U.C. San Diego to take a bird's eye look at the initiatives up for judgement in 2016.
A bird's eye look is exactly what it is — they don't go too deep here. If you're looking for in depth analysis of the year's trending initiatives (marijuana, gun control, minimum wage), move along. But, if you want an overview of what's happening around the nation — along with consideration of what the initiatives are and why they matter — definitely give this one a listen. I am a fan of The Diane Rehm Show in general. I find the format accessible, yet not patronizing. The pace is good for easy-weekend listening. I skip over the parts where listeners call in because they're invariably opinionated rants poorly disguised as questions. Overall, the whole show is like a friendly lesson from your grandma. You can almost imagine her sipping a cup of tea while she gently educates you on subjects you know nothing of.
Remember when you were a little kid and you went for dinner at a friend's house for the first time and quickly learned that not everyone eats the same thing as you do? I vividly remember the discovery at Jessica Jones' house at the age of ten when her family would have breakfast foods for dinner. Breakfast. IT BLEW MY MIND. Similarly, we each will get used to the initiative rules in our own state, and forget that it works very differently at other people's houses.
Here's what's amazing: in some states, the fundamental tools used to drive policy doesn't even exist in others. For example, citizens in 26 states around the nation can refer initiatives to the ballot to vote an up or down yes/no on particular issues. Because of varieties in the rules and regulations around this process, some states use ballot measures sparingly (Illinois, which is only permitted to consider initiatives that impact the legislature), some never (Alabama, Kentucky, and New York to name a few), and others excessively (California has 17 issues on the ballot this year alone, making their 224-page voter's pamphlet a $15 million price tag to print and ship.) Another mind-blowing statistic.
A few fun facts I learned from this episode:
10 states will consider marijuana initiatives this year — five concerning legalization and five concerning medical marijuana. If all pass, marijuana would be legal in 9 states, so watch out for that shift in the coming years. As Reid Wilson said: "This could be the beginning of a very fast moving snowball."
5 states will look at minimum wage initiatives, 4 will consider gun control measures and 5 states will vote on universal healthcare. All these initiates are examples of how "certain interested activists can push a population more than a legislature is willing to go."
California voters will consider Prop 60, which would require porn actors to wear condoms during filming.
Maine's Question 5 would completely overhaul their voting system, replacing the one person — one vote norm with ranked voting — in which voters would list candidates in order of preference to elect U.S. senators, U.S. representatives, the governor, state senators and state representatives.
Colorado considers the right to end your own life when terminally ill in Prop 106, an issue close to the heart of host Diane Rehm, who has been publicly outspoken on the subject.
An interesting part of the podcast focuses around the power of ballot initiatives to drive turnout in statewide elections. Josh Altic shares research that overwhelmingly demonstrates ballot initiatives where voters are encouraged to participate in their elections, which is powerful when you remember that it's a tool only half the country has in their possession.
This episode is Ballot Initiatives 101. If you want a deeper dive, some excellent resources include The Ballot Initiative Strategy Center, a group that advocates for progressive policy at the ballot; National Conference of State Legislatures' ballot initiative database (which includes a historic database of measures), and state news sources.
Have other ballot initiative facts to add? Share them with us in the comments below or tweet us at @JavelinaCo.
Research contributed by Michelle Thomas.
Catherine Alonzo is the CEO and founding partner of Javelina, a company that brings brand experience to life for non-profits, businesses, campaigns and individuals. Having played a pivotal role in growing Javelina into a leading branding and marketing firm, Catherine specializes in effective messaging, brand development and business strategic planning.
Across every platform. On every issue. Make Javelina part of your team.
Ready to bring your brand experience to life? Let's chat!