Error: Access Token is not valid or has expired. Feed will not update.
This error message is only visible to WordPress admins
There's an issue with the Instagram Access Token that you are using. Please obtain a new Access Token on the plugin's Settings page.
If you continue to have an issue with your Access Token then please see this FAQ for more information.
Political Podcast Review: We have take-off!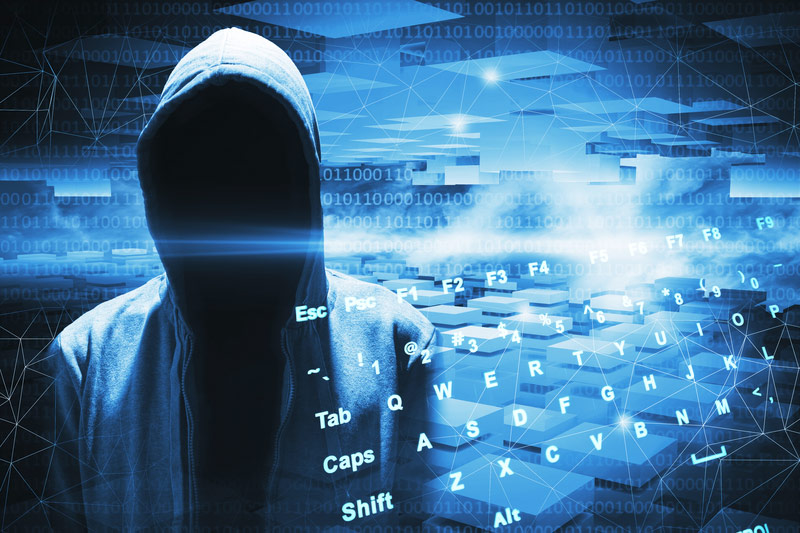 We finally know whose fault the DNC email-hack scandal is.
It's Dan Pfeiffer's. Co-host of the popular Keepin' It 1600 political podcast and former communications advisor to President Obama, Dan admitted on this week's first of two episodes of the pod that it is all his doing.
"In Obama world we are very superstitious people…I once changed seats on a airplane so I could sit in the exact same seat like I did flying to a debate so it would as good as the previous one. I lost my mind briefly in Cleveland and I punched karma in the face. I said our convention is going to be boring and awesome, and then I woke up and saw #DNCLeaks trending on Twitter."
So now we know: Dan Pfeiffer is to blame. And you thought it was the Russians.
The DNC emails are of course a dominant theme of this week's array of political podcasts, although less so as the week has unfolded to provide incredible speech after incredible speech at the Democratic Convention.
But wait, we're getting ahead of ourselves. First of all, let's explain what we're all doing here.
You may have noticed that podcasting is having a moment. Established media outlets and digital startups alike are launching new podcasts every day that explore every subject you can think of, and more and more people are tuning in. Check out this graph from Pew Research Center that shows the steady rise of podcast listenership over the past few years: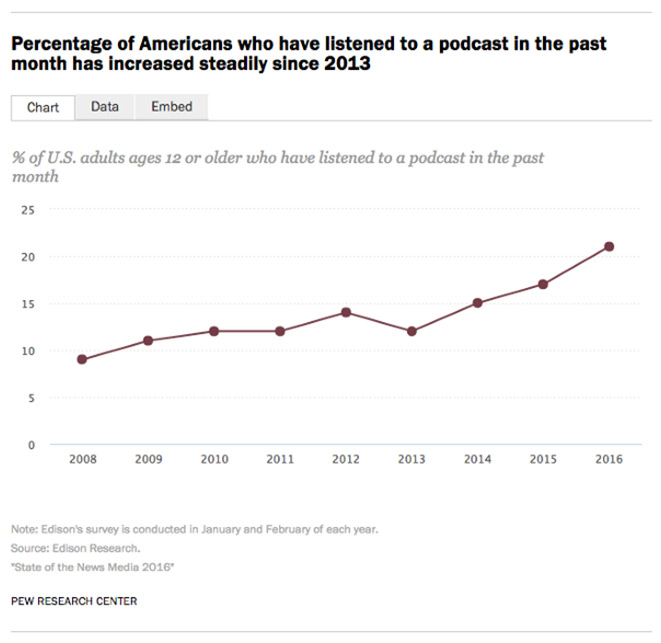 And news and politics is no different. In fact, there are a growing number of excellent, entertaining podcasts with all kinds of hosts and formats commentating on the fascinating politics of our time as it unfolds in front of our eyes.
Here at Javelina we are big podcast fans, and have been hungrily consuming the vast array of political podcast commentary. The office is often alive with debate and discussion of the week's points of view, and so the time has come that we want to share our opinions with the world.
So here it is: Our first Weekly Political Podcast Review. Each week, we'll be bringing you highlights, lowlights and notable moments of the political world, as recorded in podcasts, published every Friday.
Sometimes we'll do a deep dive on one podcast, and other times we'll report on what a range of podcasters are saying. And we want to hear from you. What are your favorite political podcasts? What hosts should we be honing in on? Any historical not-to-be-missed episodes we should highlight?
Comment on this post or tweet @JavelinaCo to be a part of the conversation.
This week offered a fantastic array of political podcast commentary in conjunction with the Democratic National Convention. Here are some highlights you won't want to miss:
More podcasts await. Look out for our review next week, and make sure to tell us in the comments below or via @JavelinaCo your listening recommendations!
What did you think of our first Political Podcast Review?
Across every platform. On every issue. Make Javelina part of your team.
Ready to bring your brand experience to life? Let's chat!