Error: Access Token is not valid or has expired. Feed will not update.
This error message is only visible to WordPress admins
There's an issue with the Instagram Access Token that you are using. Please obtain a new Access Token on the plugin's Settings page.
If you continue to have an issue with your Access Token then please see this FAQ for more information.
Political Podcast Review: Where my ladies at?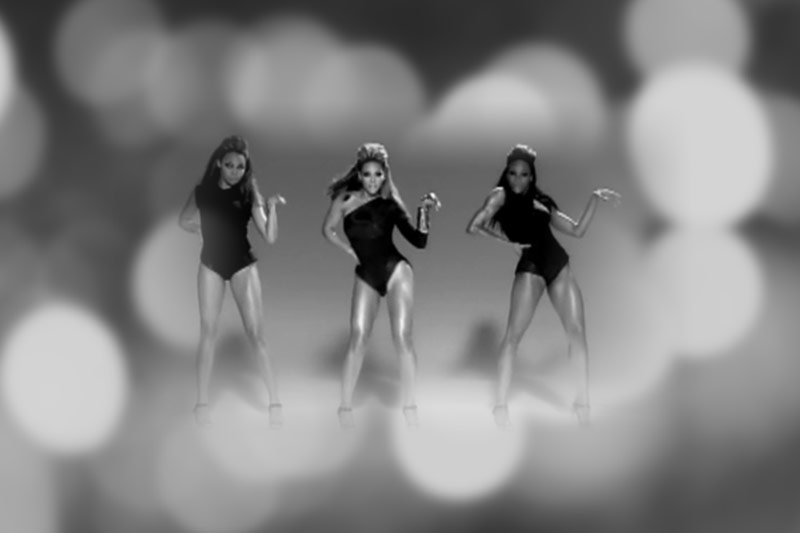 By Source, Fair use, https://en.wikipedia.org/w/index.php?curid=32293270
Our quest to honor the 96th anniversary of the 19th Amendment an abject failure
On the 18th of August, 1920 the Nineteenth Amendment to the United States Constitution granted women the right to vote for the first time. The recent 96th anniversary of this momentous occasion brought a flood of inspiration to the Javelina office and we decided that this week's Podcast Review would feature all the awesome women on the week's airwaves. But wait. We have some bad news: There are no women to spotlight. Well, very few. Let us give you a run down of the pods we regularly highlight here in Podcast Review:
On Politically Re-Active, Bell and Kondabolu interview sports journalist Dave Zirin.
David Axelrod interviews former White House staffer Robert Gibbs on The Axe Files.
Off Message with Glenn Thrush, interviewed UK's former Prime Minister Tony Blair. Though Glenn did acknowledge at the start of this week's podcast how few female guests he's had on: "We have not had enough women on…I think part of that, if I'm going to give myself an excuse, has to do with the fact that the Republican field was more dominated by both male candidates and male staff but it's really not an excuse and we're going to go out of our way to get the very many interesting and informative female guests on that we can."
NPR Politics Podcast, Slate's Political Gabfest and FiveThirtyEight Elections all feature female co-hosts, but you know what we can't find? A political podcast with only female hosts. Katie Couric's new podcast that wears her name isn't inherently political — it's more of a general interview show — but even if you count that the pickings are still slim.
If we are missing some awesome lady shows in the political realm, let us know immediately and we'll get right on reviewing them. In the mean time, let's start a conversation about political women in podcasting. What are the barriers? What do we need to do to make it happen? Email or Tweet your thoughts to us and we'll report back.
Considering we had to settle for the hint of a female voice, we landed on Vox's The Weeds for policy deep dive and Keepin' it 1600 for more lighthearted week-in-review type delights. And then we also reviewed Politically Re-Active because we are suckers for the Olympics, which was their focus of discussion. Let's start there.
Dave Zirin, sports editor for The Nation, has reported on every Olympics since 2004, but this year there were some second thoughts before he boarded his plane. With rising tensions and safety concerns across the globe, he explains that ultimately we only have 2 options: We can either navigate it or hide from it. Ziran challenges listeners to think critically about what our actions say about the world. It was eye opening to learn that 7,700 people were displaced for the Rio Olympics.
This episode is great listening for challenging any views you might have of the Olympics. Whether you love or hate — or perhaps are somewhere in between — this global celebration of athletic prowess, you'll learn something from this conversation. This episode is perfect for social activists (especially global economic reform), sports fans, those who aren't sure how they feel about the Olympics.
Over at The Weeds, Ezra Klein, Sarah Kliff and Matt Ygelsias turn their attention to Obamacare. In assessing the success of the Affordable Care Act so far, they take a peek at two layers: Looking at the failing and success of the expansion of Medicare and the failing and success of the insurance markets as two separate entities. While Medicare expansion is doing extremely well in a number of states that did expand coverage, the insurance markets in rural areas as Sarah point out, are not doing much better than insurance markets pre-ACA. In fact, one county in Arizona is referenced as having no insurance option in their market.
They look at the substance of the ACA through the lens of political realities, acknowledging that part of what shaped the structure of the law was what the Democrats could actually pass. As Sarah notes, what should have been done and what was possible given the political climate of the time are two very different questions.
The part that interested us the most was the analysis of what Republicans would do in a world where the ACA fails. First, a lot of Republican voters would lose coverage but second, could that open an opportunity for a private sector insurance market place, which is more of a Republican idea, being added to the law as a compromise? It would certainly limit the possible healthcare reform options for the future.
As always, The Weeds serves up deep policy analysis that is not for the faint hearted. This week offered a nice change of pace from a recent series of episodes looking at Trump, Hillary and the battle between them. But if you're hooked on the Presidential campaign, skip this and stick with Keepin' it 1600.
In this special bonus episode, guests Jon Lovett and Tommy Vietor (both former speech writers for the President and during his earlier elected offices), help Pfeiffer and Favs look at the week's news events. Starting with Trump's immigration policy "pivot" and moving on to Clinton's Foundation meetings, this is all starting to get a bit repetitive. But we guess that's how Presidential elections go.
Guest Liz Meriwether (the creator of New Girl) shares that her current project following the election can feel like writing fan fiction because it feels like folks aren't speaking the truth as much as creating their own fiction.
We came into this week looking to celebrate women in politics and ended up in pursuit for something we couldn't find. In the same week, Hillary Clinton appeared on Jimmy Kimmel's show opening a pickle jar and having her pulse measured. It's funny and cute, except….why is it? Clinton has traveled more miles than any Secretary of State and has visited 112 countries. As Liz Meriwether shared: "We accuse women of being weak, which is accusing her of being a woman. How Trump sees women, being a woman is a secret disease." We may have a woman at the top of the ticket, but it's clear we have a long way to go.
So don't forget to give us your best recommendations for political podcasts with the ladies. Now more than ever, we need it.
Tweet @JavelinaCo right now!
This week's Review was contributed to and written by Catherine Alonzo, Paloma Ibanez, Michelle Thomas and Duncan Maloney.
Across every platform. On every issue. Make Javelina part of your team.
Ready to bring your brand experience to life? Let's chat!