Podcasts. Podcasts. Podcasts.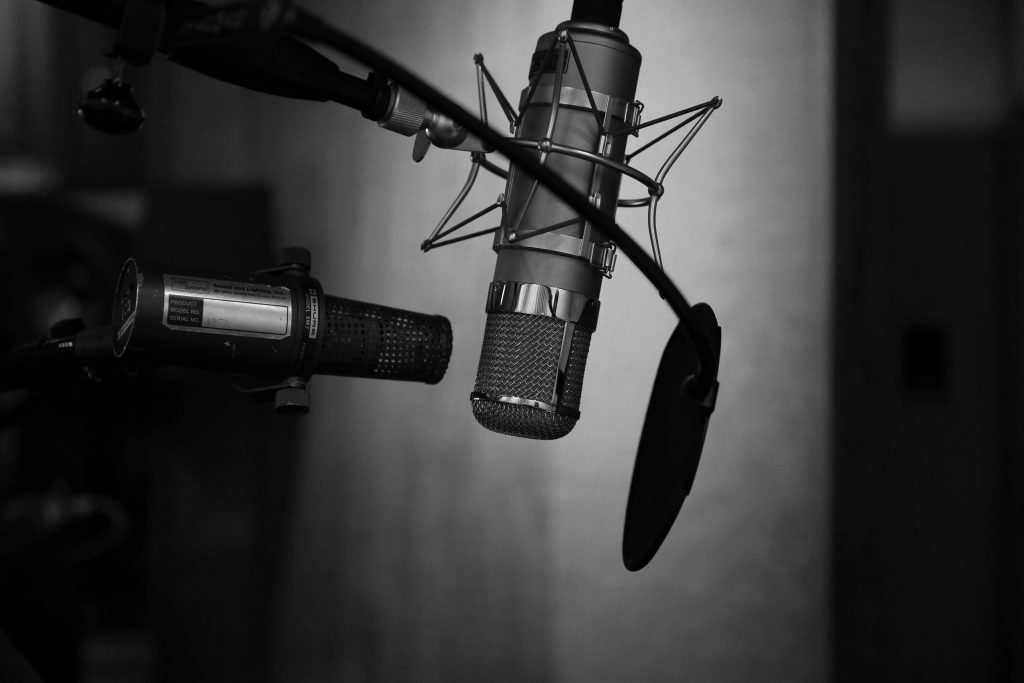 Podcasts. Podcasts. Podcasts. We can't get enough of them here at Javelina. Whether you're a regular listener to a few shows or making your first foray into the vast catalog of options, we have several personal favorites that you might find interesting.
Do podcasts not already have a hold on your life? They will soon. Check out some of these staff favorites.
Recommended by Alana | Operations Manager
My favorite podcast is NPR Morning Edition. I stopped watching network news about 18 months ago and have listened exclusively to NPR ever since. I listen to Morning Edition religiously every single morning (even on the weekends) and love that I get great journalism about current events around the world in less than an hour.
Recommended by Ariel | Marketing and Sales Manager
WorkLife with Adam Grant is one of the more interesting podcasts I've listened to in a while. I've read some of his books and listened to his interviews, so I was really excited to hear he was hosting a podcast by TED. Grant is an organizational psychologist and he covers a lot of cool topics revolving around the workplace – like personalities, trust, management, etc. The content is great, but they also do a wonderful job delivering it in a digestible format and it only runs about 30-40 minutes per episode.
Recommended by Catherine | CEO
There are so many, but if I had to pick one it would be Masters of Scale with Reid Hoffman, the man behind PayPal and LinkedIn. In a series of interviews with entrepreneurial legends from Mark Zuckerburg to Air BnB founder Brian Chesky, Hoffman examines what it takes to create an amazing company – and then scale it. With effective storytelling and quirky sound effects, each episode is a fun listen. You'll leave each one with a short list of tangible takeaways, inspired to create the next big thing.
Recommended by Michelle M | Client Associate
S Town is produced by the same amazing This American Life team that brought you Serial. Do you like buried treasure? Maybe you fancy old clocks? All this and more are in this story about a man who reached out to a reporter in an email that started with "John B McLemore lives in Shittown Alabama".
Recommended by Paloma | Director of Nonprofit and Business Client Services
My favorite podcast is My Favorite Murder. I don't know why some humans like scary, dark, and disturbing things like true crime, but those of us who do, now have a name, murderinos. This podcast, led by two righteous women, offers so much more than murder stories. They inspire community and discuss important issues like mental health, End the Backlog, and in episode 130 the amazing app Traffic Cam — it combats human trafficking by using a photo of your hotel room so law enforcement can run comparison photos. Did I mention they weave in comedy?
Recommended by Taylor | Marketing Associate
Criminal is a go to podcast for me. 1.) Because they have 95 episodes currently. 2.) The stories are always interesting, whether it's a brutal true crime tale like Rochester, 1991 or something obscure and historical like the Lavender Scare. Of course there are the stories that keep you up at night too. Every long car ride is better with Phoebe Judge riding along.
How to Change the World
Haven't you heard? Javelina has a podcast too. Every week we share stories of change from people around the world. Our guest come from various backgrounds and industries to discuss the work they're doing to make a change from where they are. If you've never listened and you're unsure where to start, we recommend beginning with Episode 1 with Jeannette Maré – it's a favorite here at Javelina and also of our most downloaded episodes.  
What are some of your favorite podcasts? Let us know on Facebook or Twitter.
Across every platform. On every issue. Make Javelina part of your team.
Ready to bring your brand experience to life? Let's chat!