Two weeks ago, we announced the call for nominations for Javelina's first Change the World Awards! We got so many great submissions — huge thanks to all who participated! We are excited to honor your 2019 faves and bring some attention to the individuals that you found influential in the past year.
While it's very hard to choose one over another (after all, every one of these change-engineers are AMAZING), just remember– it's all in good fun. 😜
Without further ado, the nominees are (in order of submission):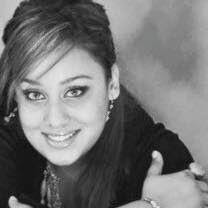 ⭐

Sharmin Dharas

– Emerge Arizona Executive Director
Submitted by anonymous
Dr. Sharmin Dharas is the executive director of Emerge Arizona. Dharas is a first generation American, the first in her family to attain a college degree and the first Muslim-American executive director of Emerge Arizona. A medical doctor, Dharas became passionate about health care at a young age. Dharas founded a nonprofit organization, Enhancing Higher Education, which took nursing students from America to her parents' native country of Tanzania and helped train local first responders and medical staff in basic first aid and CPR. Recognizing dysfunctions and disconnects in the medical world, Dharas has worked within many health organizations to enable better healthcare access, empower women and create awareness of Muslim-American women in today's society. Her diverse background has allowed her to recognize key issues that we face today, and hers is a voice for young generations who aspire to the American dream.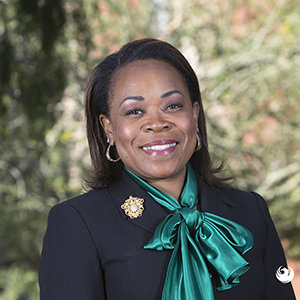 ⭐

Marchelle Franklin

–

City of Phoenix, Director of Human Services
Submitted by Karen Apple
Marchelle Franklin serves as the Director of Human Services for the city of Phoenix. Franklin led the Human Services Department's efforts to address homelessness, including overseeing the initial launch of the PHX C.A.R.E.S. program that provides resources and referrals to service for those in need, and oversaw the city's senior services, family services and Head Start programs.
Prior to leading Human Services, Franklin served as director of the Police Department's Community Affairs Division, acting as a liaison between the city and community groups, non-profit organizations and the business community to transparently communicate high-profile issues, programs and developments. Franklin joined the city in 2002, and her previous experience includes serving as deputy director for community development and government relations at Phoenix Sky Harbor Airport, and separate roles as chief of staff for Mayor Phil Gordon and chief of staff for Councilman Michael Johnson. Before transitioning to municipal work, Franklin spent nearly 15 years in the private sector working in human resources management.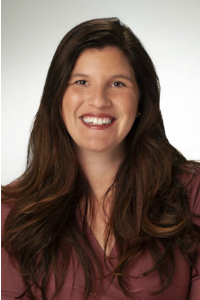 ⭐

Amalia Luxardo

– Women's Foundation of Southern Arizona, CEO
Submitted by anonymous
"Amalia Luxardo, CEO of the Women's Foundation of Southern Arizona, has long been a champion for social, economic, racial, and gender issues. As CEO of WFSA, she is leading the charge for gender equity both locally and at the state legislature."
By way of Florida and Argentina, Amalia is proud to call Arizona home. As the daughter of immigrant parents, her academic and professional careers have been dedicated to social, economic, racial, and gender issues.
Early in her career, Amalia served the broader Hispanic/Latino community in Washington, DC, she advanced access to justice for minorities. She worked with higher education institutions, private firms, local nonprofits, and the U.S. Department of State as a researcher and policy advisor on immigrant rights and issues surrounding the socio-economic impact of immigrants in the community. Amalia's research and writing was published widely and is a resource for the national administration's staff.
Prior to joining WFSA, Amalia worked at the Florence Project as their Director of Philanthropy. In 2018 alone, Amalia helped raise more than six million dollars in funds in response to the family separation crisis and nearly doubled the organization's programmatic budget. As a result, Amalia was recognized as a Next Gen leader by Hispanics in Philanthropy and is currently part of a movement to create new and equitable philanthropy for people of color.
As WFSA's CEO, Amalia provides strategic leadership in community engagement, mobilizing key stakeholders in advocacy and public policy, and securing financial resources to increase the sustainability and growth of the organization.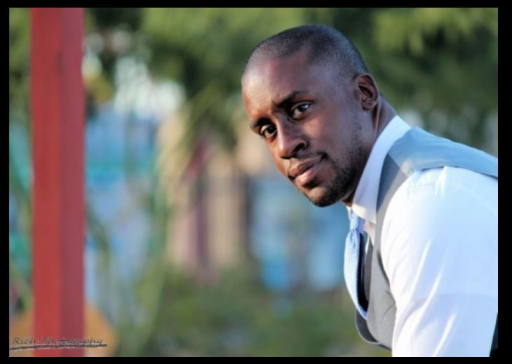 ⭐

Lloyd Hopkins

–

Million Dollar Teacher Project, Founder
Submitted by anonymous
"Lloyd Hopkins founded Million Dollar Teacher Project in 2016 after working in and around education for 15 years. He cites the most impactful time in that journey as the 6 years he spent directly in the classroom at Barcelona Middle School. The time was so profound because he was exposed to the plight of teachers first hand: how they are underpaid, undervalued, under-resourced and overworked. This experience impacted him so greatly, he became a teacher fan and launched Million Dollar Teacher Project.
The mission of MDTP is to elevate the teaching profession through increase support, compensation and recognition. His program partners with schools to assist them in driving more support into classrooms, increase how their teachers are recognized and create innovative ways to impact teacher compensation. This work is beyond important because if we truly want healthy communities we need healthy schools, to have healthy schools we need a healthy teaching profession. The teaching profession is our most important and preserving it is a community issue. Lloyd's work creates pathways for the community to be involved in this work and I think him and
MDTP is so necessary in the work of making sure every student has equal access to a quality education. To achieve this we have to ensure there are skilled, compassionate and motivated teachers in every classroom. Lloyd and MDTP are blazing the trail to make sure this happens and I hope you recognize him and his story with this award."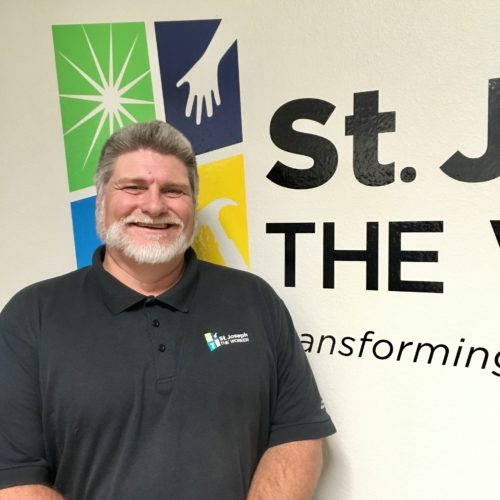 ⭐

Brent Downs

– St. Joseph the Worker,

Executive Director
Submitted by Katie Thorson
"It's not often that an ED or CEO has walked the walk of homelessness. Brent Downs, ED of St. Joseph the Worker, is one of the rarest leaders of our time. Brent retired at 33, and by 37 was homeless and an addict. Many years, stories and struggles later, he decided to rebuild his life. He was a resident at Crossroads before becoming an employee for over 10 years, opening multiple more locations for the treatment center – helping him heal and put his energy into work. After his tenure, he moved into the role of ED at SJW, knowing full well the power of employment. Since coming on board, SJW has served thousands of more clients than ever before while still staying true to our ONE MISSION. Brent is advancing SJW's and nonprofits' equality by ensuring he has a seat at the tables, speaking the truth about the disconnect of funders and community to missions, and going against all odds to build the largest privately funded, multi-million dollar nonprofit in Arizona that is moving a needle. In addition, he is speaking out about mega-nonprofits and federal dollars and the unseen or un-publicized negative consequences they are having behind the scenes on our clients and on systemic, societal issues. While most EDs and CEOs either turn a blind eye or live in fear of losing funding because of speaking their minds, Brent keeps those we serve at the forefront of his mind. Who needs us and what do we need to do to serve them best? Is this "program" just pretty looking on paper or does it dig deep at root causes? Are we doing this for money or are we doing this because it truly serves our clients? I have had the honor of working at multiple nonprofits since my move here in 2014, and in my time I have never followed such a determined, transparent, and honest leader who chooses to lean into fear on behalf of those we serve."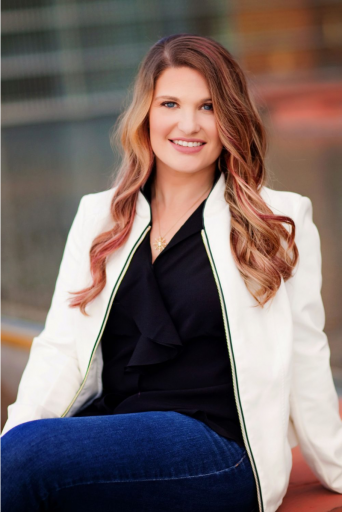 ⭐

Liz Mason

– High Rock Accounting
Submitted by Brandy Jordan
"Liz Mason started High Rock Accounting in 2014, with a strong vision – to revolutionize the future of accounting. She created a model that facilitates strong client relationships, utilizes cutting edge technology, and is both more efficient and cost-effective. She is now expanding into sharing her knowledge with other young CPAs.
She worked in large public accounting firms for about ten years and kept feeling like she needed more. She needed better client relationships, better technology, better reasons to keep working, and the ability to utilize her talents fully. She understands the struggle some may feel getting out into this profession and wants to help them learn there is a different way to still be successful and love their job.
She is a risk-taker while most CPAs are not. For many young, talented CPAs, this means that instead of building their dreams, they are leaving the profession (or crying at their desks) because the monotony of the corporate grind has left them with a feeling of hopelessness that undermines their motivation. She is now launching a new program to help future accounting entrepreneurs.
Liz does not ever accept that things cannot be better and she genuinely cares about other people. She is already adopting and exploring technologies that most accountants are not even looking at. She changed the model of how outsourced accounting should look by doing away with the hourly bill. She has even changed the way employees are incentivized to meet client needs by aligning their compensation with the goals of the clients."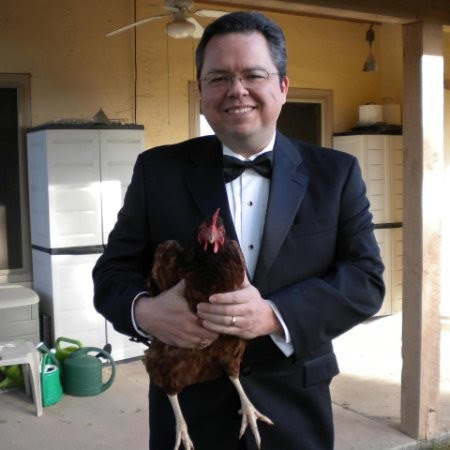 ⭐

Iain Hamp

– Wells Fargo, Analytics Consultant and Phoenix Community ToolBank, Former Founding Board Member
Submitted by Benah Parker
"Iain Hamp is a model of the engaged, self-aware, constantly growing and improving human we should all aspire to be. He very actively supports our public schools at the local and state level, as well as devotes considerable time and effort canvassing for and building the Democratic Party membership and engagement in his home district of AZ LD25. Iain shares his passions via social media and encourages his network to be more active and involved in the things that matter most to them – without being preachy or `more than'. He embraces and celebrates all his geekery and fandoms; he is a board game enthusiast, Comicon organizer and participant (not just attendee), and Orange Theory Fitness buff. He shares his humanity and authenticity every day, being open about mental health and his love of his chickens. The change Iain creates is more than just the pebble in a pond; the way he shows up and focuses on the best we all can be is the type of change that builds a tidal wave of positive growth for us all."
Now that you've seen the awesome nominees, vote for your pick for the winner of the category Influential People Creating Change. 🎖We'll announce the winners in our newsletter next month!