Error: Access Token is not valid or has expired. Feed will not update.
This error message is only visible to WordPress admins
There's an issue with the Instagram Access Token that you are using. Please obtain a new Access Token on the plugin's Settings page.
If you continue to have an issue with your Access Token then please see this FAQ for more information.
How Do You Measure 100 Days?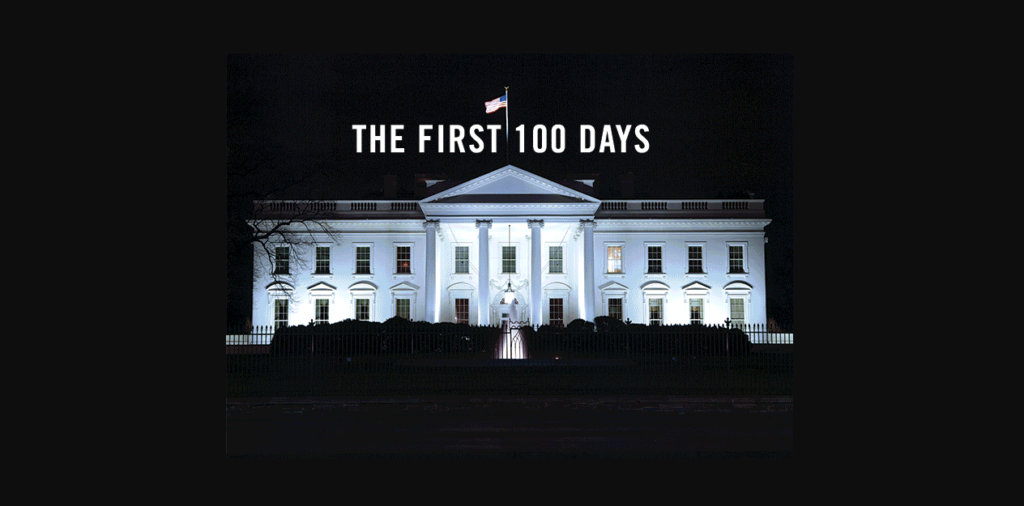 As with everything else related to Donald Trump, reviews of his first 100 days in office vary wildly.
His core supporters believe his performance has been YUGE!
The mainstream media consensus? "Trump has little to show for his first three months in office."
And the Donald himself? He's been fixated on the milestone, tweeting madly about his accomplishments, and creating a flurry of activity as the 100th day approaches. He does all this while simultaneously trying to downplay his self-imposed deadline for action.
Where you stand on Donald Trump will pretty much determine where you stand on his first 100 days. But one thing we know at Javelina is that in a polarized, combative environment, being able to communicate your successes is half the battle. And on that metric, the first 100 days of Trump have been an abject failure.
So why have Trump's poll numbers sunk to historic lows since the inaugural?
Two main reasons:
Tone-deaf messaging.

People responded to Trump's combativeness when he was a candidate, but most of us expect their elected officials to attempt to work collaboratively to get things done. Instead, Trump steps on his own good news by picking unnecessary fights with countries as benign as Australia and Canada. And his early morning tweets are needlessly provocative both globally and domestically. One of the reasons Congress has fallen so low in measures of favorability is that its members always seem to be fighting. Trump is taking one of the most unattractive attributes of Congress, and making it his own.
What can those of us outside the Beltway bubble learn from this? First, conflict and provocation may be attractive if you're producing a reality TV show or a telenovela, but not if you're trying to convince tens of millions of people that you know what you're doing.
Second, if your organization is publicly dysfunctional, your audience will react negatively, even if you are able to get some things done.
Third, even with conflict and dysfunction, there may still be a core group of customers/ supporters who will stick with your brand till the bitter end. But not enough to ensure the long-term success of the enterprise. That's not good news for Trump, and it's a lesson any business leader should take to heart.
Our advice? If you're leading a business or community organization in a challenging environment full of conflict, emphasize the positive in your external communications. Pay attention to long-term goals rather than trying to settle short-term scores.
And then focus on the basics — your team. When times get tough, you want to be confident about who's got your back, not worried about who's going to stab you in the back. It's a lesson the Trump White House could benefit from.
Bill Scheel is a founding partner of Javelina. Throughout his 35 years in Phoenix, Bill Scheel has been deeply involved in both the economic and political development of the sixth largest city in the nation. His leadership in neighborhood-scale urban development, passion for preservation, and visionary approach in linking the needs of diverse residents to the growth of Phoenix has been pivotal to the city's success. Read more posts by Bill.
Across every platform. On every issue. Make Javelina part of your team.
Ready to bring your brand experience to life? Let's chat!