Error: Access Token is not valid or has expired. Feed will not update.
This error message is only visible to WordPress admins
There's an issue with the Instagram Access Token that you are using. Please obtain a new Access Token on the plugin's Settings page.
If you continue to have an issue with your Access Token then please see this FAQ for more information.
Javelina Partner Catherine Alonzo Becomes US Citizen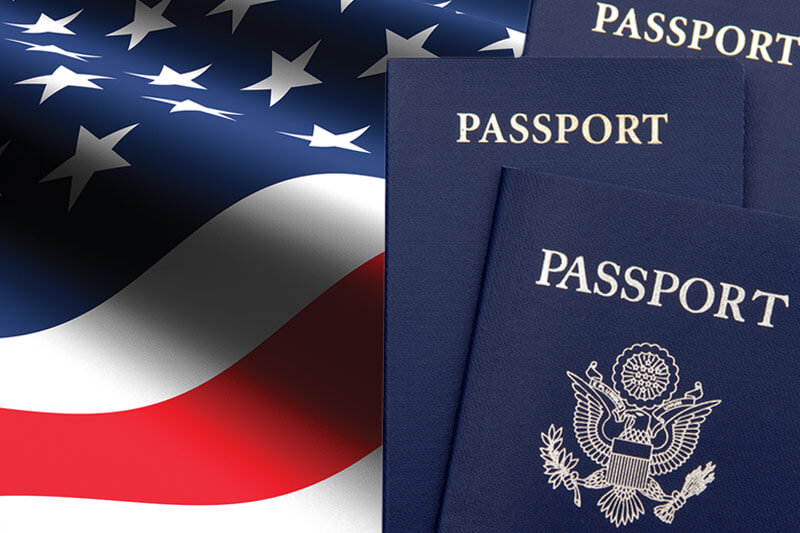 After years of activism, newly naturalized campaign worker can vote for causes. Catherine Alonzo, 32, has been working in Arizona politics for the past seven years, unable to vote for the ballot measures and politicians she represented.
Alonzo has been a part of political campaigns such as those for Phoenix Mayor Greg Stanton, City Councilwoman Laura Pastor, Tempe Mayor Mark Mitchell and others. She started in politics in 2008, but she said she got into the field by accident, when she volunteered on a 2008 campaign and enjoyed it.
Alonzo moved to the United States 10 years ago from Solihull, a large town in the West Midlands in England. She came to Arizona to get her master's degree at Arizona State University. She is now a partner at Javelina, a campaign and public affairs firm.
Alonzo was listed as one of the "40 under 40," a list recognizing up-and-coming business leaders, by the Phoenix Business Journal for her work in 2014. She is a co-chair of the Board of Directors for Equality Arizona, an organization that works for equal rights and protections for the LGBTQ community in Arizona, and is on the board for Ben's Bells, an organization whose mission is to motivate, inspire and educate the public about the importance of intentional kindness.
Alonzo became a U.S. citizen on Sept. 22. Before attending the citizenship ceremony, she expected it to be boring — when she got there, though, she found it to be emotionally moving and uplifting, she said. Alonzo was one of 68 people from 31 different countries who became U.S. citizens.
Working on political campaigns without being able to vote was frustrating, Alonzo said. She jealous of people who could vote and annoyed with those who could but didn't. As a new citizen, voting in November is one of the biggest things she is looking forward to.
Alonzo was in the U.S. for her master's degree on a student visa. At one point, she had a boyfriend, a lease and a pet she knew could be taken away — if she was not taking enough classes, did not have a job or got a DUI, she said, her legal status in the United States could have been revoked overnight.
She said people who make policies on immigration issues and have always lived in their home countries cannot understand the emotional side of the issue.
"It really misses the point and what the human experience is of immigration," Alonzo said.
Alonzo said she is lucky because if she were sent back to her home country, she would be going to England, which has a comparatively high quality of life. Some immigrants come from countries where famine and war are common, Alonzo said.
Jenny Carrillo, an employee at Javelina, has known Alonzo for a couple years and has worked with her since February. Carrillo described Alonzo as supportive, knowledgeable, engaged and invested in creating women leaders.
Carrillo said Alonzo runs a tight ship because she knows what she is doing and how it should be done but is willing to listen to everyone's ideas and take them into account when making a decision.
"If you're all in and want to learn more, she's all in helping you," Carrillo said.
Carrillo said Alonzo is successful in what she does because she can understand and read people, and she is adaptable. She is able to look at something from a 30,000-foot view and can analyze the thousands of possible outcomes that can happen and prepare for them, Carrillo said.
Carla Sandine, who works with Alonzo at Equality Arizona, has known her for 10 years and said they met while Alonzo was getting her master's degree.
Sandine said Alonzo is one of the hardest-working, most talented and sharpest people she has ever worked with. She added that some people are successful because of one of these traits, but Alonzo has all of them.
Alonzo understands issues and nuances on a complex level, which is something you cannot teach, Sandine said. Sandine said it is important to note that Alonzo has not only grown Equality Arizona but has also made it relevant again.
Sandine attended the naturalization ceremony in which Alonzo became a citizen. Alonzo gave a speech at the ceremony and talked about the hard decisions that come along with leaving your country in order to start a new life in America. Alonzo has dedicated her life and career to making Arizona a better, more equal place for everyone, Sandine said.
Sandine said that aside from all of Alonzo's personal achievements and leadership, she is, "at her core, a true friend who I've always been able to count on and trust completely."
Reprinted from Downtown Devil. Read the original story here. Article by Conall Casey-Waid, Downtown DEVIL. Contact the reporter at Conall.Casey-Waid@asu.edu.
Across every platform. On every issue. Make Javelina part of your team.
Ready to bring your brand experience to life? Let's chat!