How we started our podcast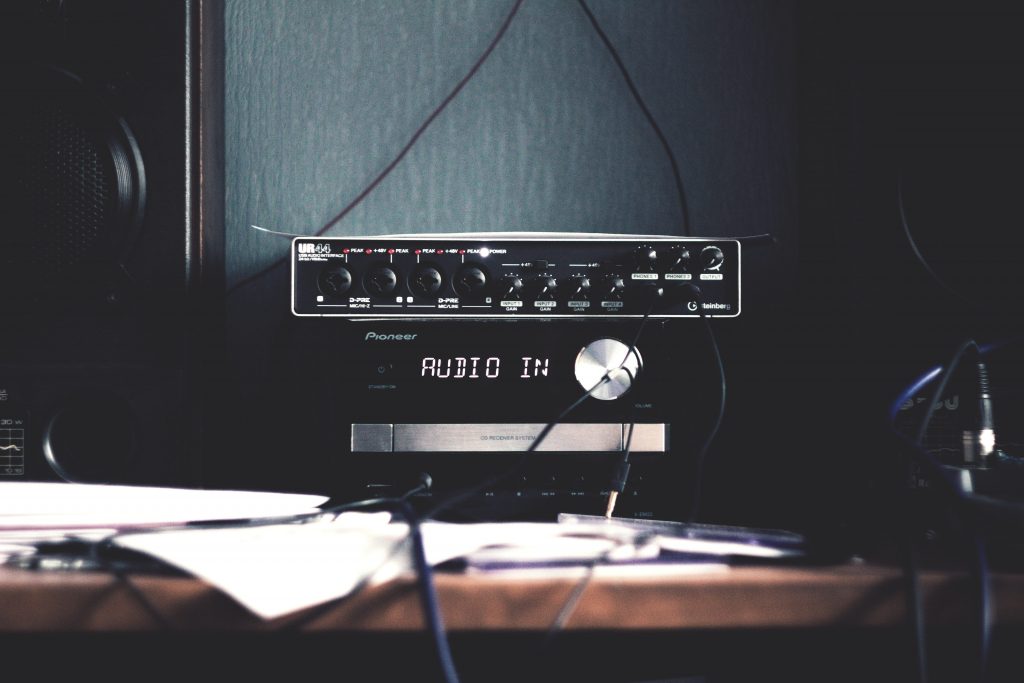 The title may have given it away – but in a couple of weeks, we'll be launching our very first podcast: How to Change the World. We're really excited to share it with you, but before it's released we wanted to take a moment and tell you how it came to be.
We figured out who we are.
In the midst of the craziness that was 2017, our team reflected on Javelina's evolution over the last few years and discovered that today, our product is change. We work with our clients to identify the change they want to see in the world and bring together strategies from the worlds of marketing and political campaigns to help them realize that change.
We want to create fellow change-engineers in every industry and community: people inspired to bring to life their vision of how the world should be. In addition to our services, we create content to give you the tools to help make that change. So we toyed around with the idea of adding a podcast to our toolbox.
Podcast reviews have been a part of our blog since the beginning, and as a team, we constantly share lessons learned and stories heard on podcasts we love.
Listening to a podcast while you clean your house, on your way to work, during a workout or while doing basically anything else is a fantastic way to hear new ideas, great stories, and interviews with people you admire.
So, podcasts have always been a thing for us. It's something we share amongst ourselves, and they make us really think, learn, and grow.
Our inspiration.
We're super lucky to get to wake up everyday and go to work for incredible clients. Clients that are helping make the world a better place and fighting to make real, meaningful change. We often think about all the people out there doing wonderful work and wonder how they do it too.
Creating change is hard work. It doesn't happen easily and sometimes it's difficult to even figure out where to start. The people in the world who are shaping a better future can sometimes seem superhuman. We put them on pedestals and it seems like they're doing the impossible.
But we know that's not true – they're people just like us. They have hopes, dreams, fears, and anxieties for the future too, and we wanted to be able to tell the stories of how they're changing the world in their own corners of the earth. It doesn't matter where, or how big or small the change they're making is – we want to know how they're doing it and what drives them.
So, the idea for "How to Change the World: The Podcast" was born.
Taking our first step.
None of us had ever started a podcast. So naturally, we turned to the tried and true method of Google It™.
Start a Podcast Now. Here's How.
How to Start a Podcast the Guide
Podcasting for Beginners: The Complete Guide to Getting Started With Podcasts

We researched equipment and bought a portable audio interface that just hooks up to a laptop. Then we downloaded the free recording program Audacity. Oh, and we bought some sweet headphones – Catherine essentially looks like Javelina's own Mike Ditka (don't worry, we won't be producing a Shufflin' Crew music video).
We also designed artwork and added a page to our website (you'll see when we launch!).
Honestly, where would we be without the magic of the internet?
Working our way up.
After some discussion, we determined what our interview format and episode length would look like, and brainstormed through the kinds of interesting and thoughtful questions we thought you'd love to hear answered.
Then we asked a handful of people we know really well to interview with us. This let us kick off with people we were already comfortable with to take the pressure off. You'll be hearing interviews with some real changemakers, like LUCHA Co-Director Tomas Robles and Ben's Bells Founder Jeannette Maré.
After we got the hang of it, we scheduled more interviews with more cool people – except we didn't know them well (or at all).  
Having gotten our feet wet, we set up a few more interviews. Knowing that the quality of the conversations is the most important thing, we wanted to find people who have a unique take on what it means to make change – from all places, industries, and backgrounds.
Some techniques we used include:
Finding awesome people who live in cities that we are soon going to be traveling to for work or pleasure and reaching out to them.  

Looking at who is going to be in town for events or presentations and checking if they can fit us in their schedule.  

Just asking. The worst that could happen is they say no, or maybe if they say nothing at all. So far, pretty much everyone has said yes.  
Every person we've interviewed has had a unique story and perspective. We're beyond excited to share this journey with you.
Keep your eyes peeled and ears open – you'll get to hear it in a couple of weeks. We can't wait to know what you think.
Across every platform. On every issue. Make Javelina part of your team.
Ready to bring your brand experience to life? Let's chat!