Error: Access Token is not valid or has expired. Feed will not update.
This error message is only visible to WordPress admins
There's an issue with the Instagram Access Token that you are using. Please obtain a new Access Token on the plugin's Settings page.
If you continue to have an issue with your Access Token then please see this FAQ for more information.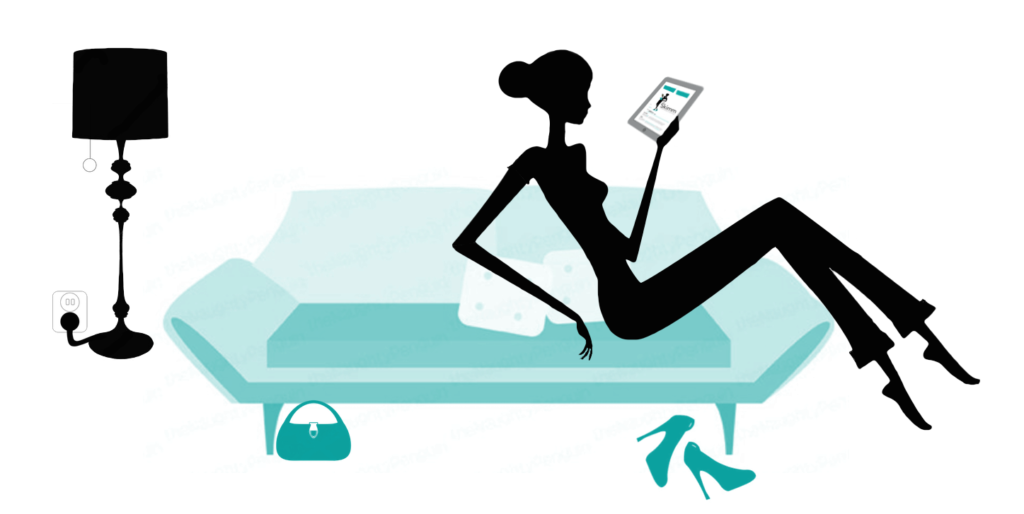 5 years and 5 million subscribers later, theSkimm rules email inboxes
We're celebrating 5 years of waking up to our favorite email/news download. That's right, theSkimm's very first email was sent five years ago this month! While The Daily Skimm is a genius email marketing tool, we have a lot more to learn from this company's brilliant business model.
Happy birthday to one of our favorite sources of news! Five years ago this month, two brilliant storytellers formerly from NBC News quit their jobs and took on a mountain of debt to build an empire. Of course, there's more to their madness than that. If you're not sure what we're talking about, then go ahead and subscribe to theSkimm. Trust us, anything that recommends to you the best bottle of wine and top books to bury yourself into during the weekend is a news source you can trust.
Prepared with only the most important headlines from the day before, The Daily Skimm is delivered to your inbox each morning in an easy-to-digest and enjoyable format, thus making it easier for you to "live smarter."
This week, we took to listening to Business Insider's podcast, "Success! How I Did It" as Alyson Shontell sits down with theSkimm founders, Carly Zakin and Danielle Weisberg, to find out just how the two managed to make The Daily Skimm a part of millions of individuals morning routine. Shontell wrote one of the very first articles about this young company as it entered into email marketing territory. Now, five years and 5 million subscribers later, the pair have quite a few tips to share with Business Insider's Editor-in-Chief.
Here's what we learned about theSkimm's brilliant business model:
1. Recognize a Problem.
Working at NBC, Zakin and Weisberg lived and breathed the news. And though their best friends were just as intelligent, working in their own individual industries, they weren't being paid to know what was going on in the world 24/7. So, who best to get the low-down on what's happening than from your own best friends? Not only because they are news geniuses, but also because they speak your language.
The problem: Let's be real; reading and watching the news can be incredibly time-consuming. Zakin and Weisberg were serving as their friend's hotspot of information because they didn't have a go-to news source to learn about things happening in the world outside of their industry.
2. Figure out the audience.
In the podcast, Weisberg states that when starting out, the company had two guiding principles. The first was to utilize their unique voice in each product that they create. The second was to look at the routines of the target audience and design delivery around those routines.
So who is the target audience? Zakin's and Weisberg's friends: female millennials. Being a part of this demographic themselves, understanding who their audience was and what they needed wasn't all too difficult. (And also a reason why many of us Javelinas are loyal fans!)
Long gone are the days of opening up the daily newspaper with a cup of coffee in hand as you prepare for your day. If you're not skimming your email and social apps in the morning with one eye open, are you even a female millennial?
theSkimm founders realized right away that they needed to be a part of that moment – the moment when you're reaching for your phone in the early hours of the day to see what you could have possibly missed in your inbox or on Twitter.
One particular friend of theirs left to commute to work at 5:50 am every day. They needed something early enough to get out to her. A testament to just how seriously their team takes their audience into account; The Daily Skimm is sent out every morning by 6 am. Unfortunately for us West-Coasters, that looks more like 3 am.
After figuring out the target demographic and their routine, they created the personality of a Skimm reader. According to the two, creating the tone was the easiest part of building the company. They engineered the infamous Skimm voice by mimicking just how they would hold a conversation with their friends.
And staying true to best business practices, they developed a branding guidebook that details just who theSkimm girl is, what she likes, and how she communicates, and shared it among their team to ensure consistency.
3. Develop a solution.
So far, theSkimm founders have realized the problem and who it's impacting.
The solution: Create a tool that empowers women to not only become informed but confident enough to start up a conversation about what's happening in the world. In other words, "arm [the] audience to be able to participate in all types of conversation with all types of different people."
Zakin and Weisberg no doubt knew how to cover news, from politics, sports, financial, international, and tech news. From there, they produced it in a comprehensible format. A format in which their friends and target audience, regardless of industry, would easily understand and find enjoyable to read.
4. Be authentic.
Staying true to their vision and target audience, the two were able to overcome challenges and negativity. Despite hearing things such as "Email is dead" or "You're not Buzzfeed scale," the two pressed on. They knew firsthand that a problem existed in which they were uniquely positioned to solve.
So exactly how well did this business model work for theSkimm founders? Their goal for their first year in business was to grow their subscriber list to 1 million – a number that was reached in a short six months. Now, they're over 5 million. Several of whom are famous A-listers, including Oprah and Michelle Obama. Last year, theSkimm focused on reaching out to their audience to register people to vote. At the end of the year, they got over 120,000 people to register – 90,000 of whom were women!
Figuring out the "Why" is so important to us at Javelina. Once theSkimm founders figured out the reason for leaving their stable jobs to go into debt – which wasn't because of a quarter-life crisis, by the way – everything else fell into place. "We want to arm our audience to be able to participate in all types of conversation with all types of different people…"  That clear understanding of why they do what they do has ultimately served as their roadmap to interacting with their target audience, to responding when negativity and challenges arose, and to expanding their business services.
Your "why" is your passion – and the clearer that you're able to communicate that, the more people will understand and appreciate your conviction. Perhaps even 5 million people!
Michelle aims to embrace every opportunity to bring about positive social change by being active in the community and fostering compassion and self-awareness. Read more posts by Michelle.
Across every platform. On every issue. Make Javelina part of your team.
Ready to bring your brand experience to life? Let's chat!