Error: Access Token is not valid or has expired. Feed will not update.
This error message is only visible to WordPress admins
There's an issue with the Instagram Access Token that you are using. Please obtain a new Access Token on the plugin's Settings page.
If you continue to have an issue with your Access Token then please see this FAQ for more information.
How Snapchat Is Becoming the Future of Music Marketing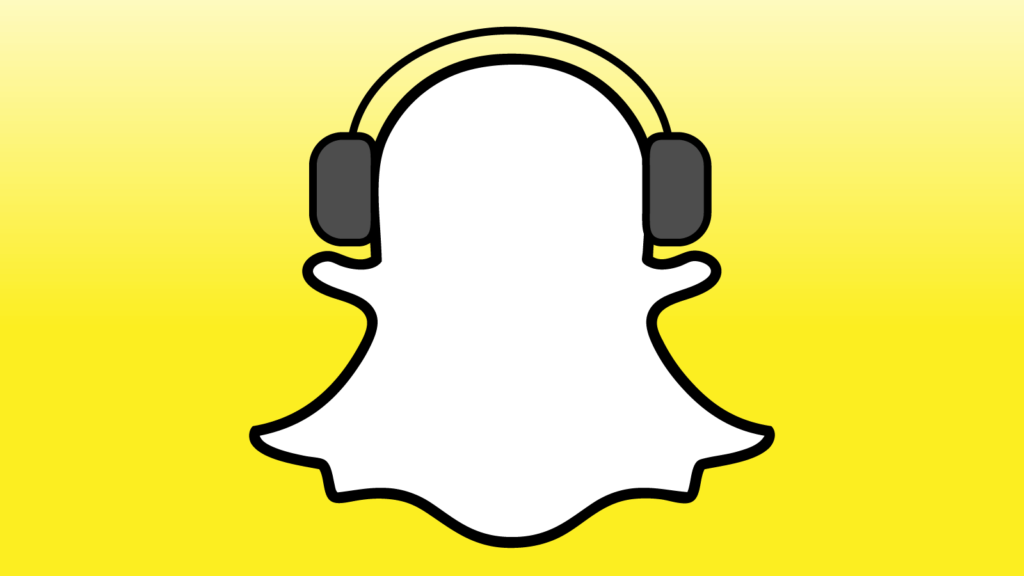 It's no secret that social media is the primary platform to market the newest music to hit the airwaves.  But, while platforms like YouTube, Facebook and Spotify are all the common go-to apps for the latest hot single, one platform is taking a different approach: Snapchat. Musicians are marketing their music with a fresh approach that challenges other social media platforms. Suddenly, Snapchat is proving it's more than just a simple video messaging app; rather, it's a platform where new music can continue to thrive.
So, how exactly does Snapchat marketing work? First, here's a little info about what Snapchat is. Founded in 2011 by students from Stanford University, Snapchat was the first of its kind. No other platform had content that was able to disappear within 24 hours after it was posted. This differentiator made the app more valuable and unique compared to other applications. While apps like Twitter, Facebook and Instagram – where videos stay online indefinitely – led to significant piracy issues, Snapchat led to piracy relief for artists.
Snapchat also has an appeal with the younger demographic. With over 100 million daily active users, around 60% of Snapchat's users are 13 to 24 years old. They want a different go-to platform that sets them apart from their parents, who primarily use Facebook. From filters to creating video edits, Snapchat has been the prime app for teens and young adults to post what's happening in their world. Plus, younger age groups are more apt to attend concerts, purchase merchandise, and connect with their favorite artists on social media. Snapchat provides the perfect solution to connect to friends and artists all in one place.
Take a look at how well-known artists have recently used Snapchat to market their music. First up: Ed Sheeran. This prominent artist incorporated Snapchat to promote his singles "Thinking Out Loud" and "Shape of You" this year. In both instances, Sheeran shared snippets of his singles on Snapchat as teasers before the songs' release. This quickly caught the attention of many music fans and record labels who are looking for new methods to market their artists' music. This is a unique marketing tactic that has huge returns for their fans who are eager to learn more about their favorite artists' new music.
Another example is Sage The Gemini. This artist used similar marketing techniques for his single "Now and Later". But instead of using the song name in the Snapchat filter, users had to search for the song themselves. This means that users had to do some extra research to find out the song that has been stuck in their heads all day, which creates more buzz for the artist. This type of marketing is an indication that Snapchat is attempting to build strong, personal, and lasting relationships with musical artists and their record labels.
Another example is Khalid, whose big break came from Kylie Jenner, who posted a video on Snapchat of herself jamming out to Khalid's now-hit song "Location". Fifth Harmony also teased fans with lyrics to their single "Down" via a Snapchat geofilter and J Balvin also had a filter as a promotion for his new single "Mi Gente", which was only available from July 25th to the 26th.
Bacardi released a Snapchat filter in partnership with Major Lazer as part of their "The Sound of Rum" campaign. This filter allows users to essentially create their own music videos by incorporating selfies. No other social app currently has that unique angle when it comes to highlighting and connecting with music artists.
So, why are artists continuing to use Snapchat? Why do some artists prefer Snapchat over other social media platforms? For one, Snapchat has been paying its licensing fees to artists, unlike the aforementioned Facebook and YouTube who have been slow to do the same. Also, Snapchat's partnership with Shazam allows Snapchat users to identify a song that is playing nearby and share their newly discovered music in a snap. Shazam is a pretty popular app too – boasting one billion downloads and 120 million monthly users. Partnerships like this set Snapchat apart from their other music-app competition.
Josh Legg (Goldroom), a popular electronic musician, says, "(Snapchat is) still my favorite platform for interacting directly with fans. They aren't burdened by character limits, and because it all feels more private, I think people get a better opportunity to see the real me."
Snapchat is unique from any other platform. Artists can premiere and promote songs, shows, and music videos. Artists can connect to their fans with a "behind the scenes" approach, where fans can follow an artist's career and be part of their lives, even for a moment. In an industry that can seem disingenuous, Snapchat allows for the humanization of artists by allowing them to show off their personalities to the world.
iHeartRadio's chief product officer Chris Williams told Mashable, "Unlike the other social platforms where you curate posts, with Snapchat you are capturing and editing what you want to share on the fly, so there is an immediacy and authenticity to what we post."
Snapchat definitely has a bright future in the music industry and has set themselves apart with unique marketing techniques. They continue to implement new technology into their app to enhance their platform, allowing artists to promote their music authentically and stay ahead of the curve. Switch to Snapchat and see for yourself. If Snapchat continues on this innovative path, they could potentially become the number one social platform for music.
Lover of live music, Emina values kindness, having fun and doing things differently. She firmly believes everyone should feel free to express themselves, and who they want to be! She lives by the words of Camila Cabello – "Sometimes people don't realize how much they can really affect someone or how much that person is in pain…until they're too late. So always be kind to everyone."
Across every platform. On every issue. Make Javelina part of your team.
Ready to bring your brand experience to life? Let's chat!