Error: Access Token is not valid or has expired. Feed will not update.
This error message is only visible to WordPress admins
There's an issue with the Instagram Access Token that you are using. Please obtain a new Access Token on the plugin's Settings page.
If you continue to have an issue with your Access Token then please see this FAQ for more information.
Complaint vs. Group Backing Phoenix Candidate Johnson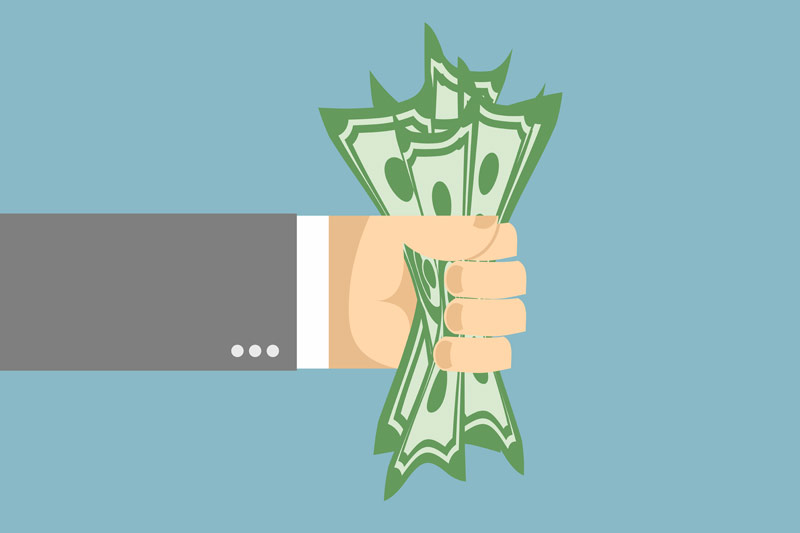 The Phoenix city clerk's office is investigating a complaint that a political firm producing mailers for the campaign of candidate Justin Johnson is illegally coordinating with an independent expenditure committee spending heavily to secure his election.
Johnson, son of former Mayor Paul Johnson, faces Laura Pastor, daughter of U.S. Rep. Ed Pastor, in Tuesday's contentious runoff election for the City Council seat in District 4, which includes parts of central and west Phoenix.
Central to the complaint is that the committee and the mail firm Johnson uses appear to have the same postal mailbox address. Pastor's campaign accuses Johnson of violating laws prohibiting campaigns from working with independent expenditure committees, which can spend unlimited amounts of money to influence elections.
Johnson denied the accusations, saying he and his campaign "have never had any contact with any independent expenditure campaign either for or against me."
Independent expenditure committees face fewer finance regulations than candidate campaigns, but state law forbids campaigns and such groups from coordinating their activities. The law states that consultants and other "agents" working for a candidate cannot also work for an outside group spending money to further their election.
According to campaign-finance records and Arizona Corporation Commission filings, a mail vendor working with Johnson's campaign, Smarter Voter Project LLC, and an independent group advocating his election, Putting Phoenix First, both report using the mailing address 111 E. Dunlap Ave. #1-183.
The address is a UPS Store in north-central Phoenix, and the number listed is a mailbox within the store. A UPS employee said she was not allowed to release the names of the person or persons renting the mailbox.
"It smells to high heaven," said Bill Scheel, a political consultant working for Pastor's campaign. "We have a situation where groups that are supposed to be independent obviously aren't."
The complaint, filed by campaign chairwoman Bettina Nava, said the shared mailing address "raises the very strong likelihood that (Putting Phoenix First) and Smarter Voter Project are one and the same." She states that the committee and Johnson's campaign are "not independent" because they share a consultant and therefore are violating campaign-finance law.
However, attorney Kory Langhofer, who represents Putting Phoenix First, said the individuals behind the committee and Smarter Voter Project no longer share the mailbox. He said he believes the two groups started sharing the address to "(save) costs a couple of years ago," but that the mail vendor hasn't used it in over a year.
Langhofer said the entities are not composed of the same people. He said having the same address wouldn't be illegal anyway, as the groups have not worked together.
"There's absolutely no evidence of coordination because it didn't happen," Langhofer said, suggesting Pastor's campaign is seeking to score political points. "Having a common address isn't illegal."
But Smarter Voter Project has not updated its address in Corporation Commission filings online or on its Facebook page, and Johnson's most recent finance reports also list the same UPS mailbox address.
Attempts to reach Smarter Voter Project were unsuccessful. The company's owner listed in Corporation Commission filings is Alichia Moore. But the company doesn't appear to have an active website or alternative address. Johnson originally said he could provide a phone number for Moore, but did not do so before press time.
When The Arizona Republic asked Johnson if he was concerned that the mail firm he uses lists the same address as an independent expenditure group, he said, "That's a discussion you should have with them."
"I have spoken out against the independent expenditure committees from the beginning and the various tactics they have employed," Johnson said in an e-mail.
Putting Phoenix First has poured money into the District 4 race, financing at least eight mailers bashing Pastor and electronic billboards promoting Johnson. According to "paid for" disclosures on both the mailers and billboards, major funding is provided by Concerned Citizens for Phoenix.
Concerned Citizens for Phoenix isn't required to disclose its donors because it's a non-profit corporation. The corporation is headed by Charlie Ellis, a former council candidate in 2011 and former planning commission member. It was created by Joseph Villasenor, a former aide to past Mayor Phil Gordon.
Reprinted from The Republic. Article by Dustin Gardiner, The Republic | azcentral.com. Read the original story here.
Across every platform. On every issue. Make Javelina part of your team.
Ready to bring your brand experience to life? Let's chat!