How Cindy Dach Celebrates National Read a Book Day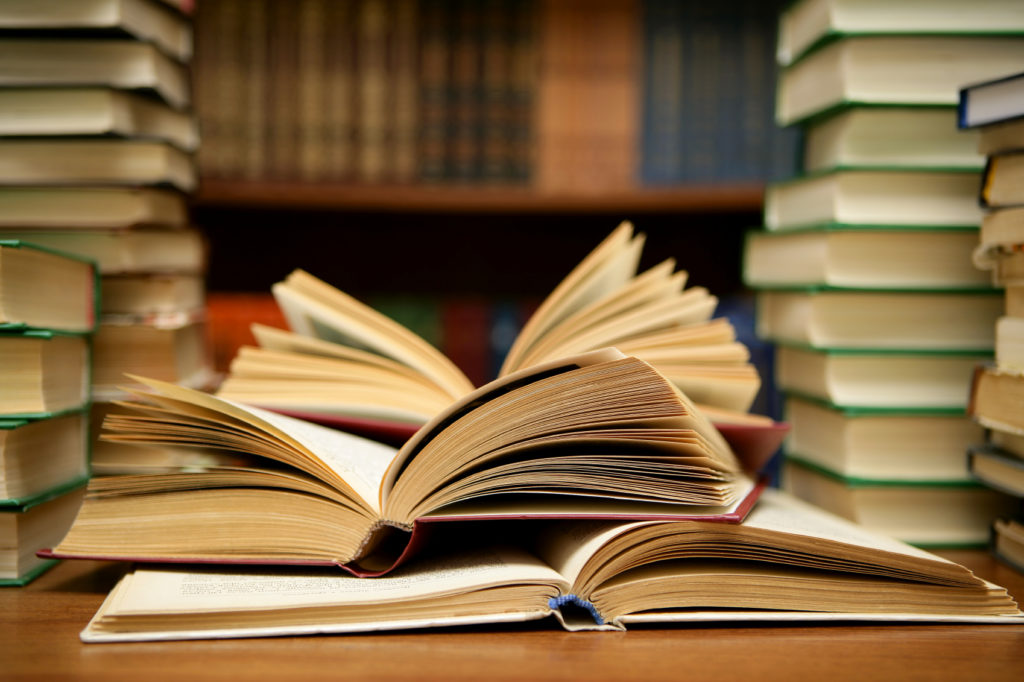 It's National Read a Book Day! We adore books at Javelina and believe books are effective vehicles for change. To chat about the power of books, we reached out to one of our favorite book lovers Cindy Dach, who is co-owner and general manager of Phoenix's beloved Changing Hands Bookstore.
Cindy is a well-known leader in the downtown Phoenix scene as co-founder of Roosevelt Row CDC and owner of MADE Art Boutique. She chatted with us to share her insight on the power stories can have in people's lives – including her own.
1. You are known as a champion and leader of the local book scene in Arizona, as co-owner and General Manager of Changing Hands. Where did your love of books come from?
Like most book lovers, I fell in love with reading as a child. I grew up in New York and books were the perfect retreat from the activity outside. Books permitted me a view into the world that I could not physically access. They provided me needed information about topics outside my world or conflicting views of my world. They provided me the foundation for critical thinking. Throughout my entire life, I have been in constant awe of the creativity and the imagination of great storytellers. It is incredible when a writer can tell a single tale and make it relatable it to so many diverse readers. I envy that talent.
2. What is an early memory where either an author or specific book has changed your life?

From my earliest memory, the book that had a great impact on me was Harold and the Purple Crayon by Crockett Johnson. No matter the challenge, Harold could change the outcome with a purple crayon. It taught me about taking matters into your own hands and problem-solving. It also taught me about the power of creativity and the power of the pen. Much later in my life, I read 100 Years of Solitude by Gabriel García Márquez. It was unlike anything I had ever read. There was history and magic and complicated personal lives all intertwined. I was at a turning point in my life. I had been working in the fashion industry in New York. I had achieved a lot, but was unsettled. That book made me think about all the ways people can look at the same experience and all the concurrent timelines in the universe. I understood that there were many places someone could live and thrive, and it was at that moment, that I knew I wanted to work with books. I wasn't sure of the medium or method, but I wanted books to be part of my career.

3. You play many roles in your career and have seen many changes in your life and in the downtown Phoenix community. What is a significant moment of positive change you have experienced through these transitions? Why have these changes been important?

There have been so many small moments that impacted me in Phoenix. I would summarize the most significant moments by the ones where the community worked together and grew stronger from that moment forward. Valley of the Sunflowers is a perfect example. In 2011, a small group of people had an idea to turn a vacant parcel into two acres of sunflowers. The impact and experience of that project was contagious and people kept turning up to participate. Many people that are involved with downtown Phoenix today speak of that project as their catalyst for participation. That is only one example of a moment that changed my life. The moments range from events like First Fiction at Changing Hands to Feast on the Street to the Pie Social to the McDowell Mountain Music Festival and they continue on and on. It's typically the projects that start with a small group asking "how can we do this" and that same small group having the humility to know it takes a large group working together to create a genuine experience.
4. Have you ever thought to – or plan to – write a book of your own?

When I decided to leave my career in the fashion industry, I attended graduate school to obtain an MFA in creative writing. I thought my career path was to be a novelist. I published a few short stories and I wrote a novel that made it to an editor in New York, but did not get published because I became impatient with the re-writes. After meeting a lot of visual artists, I realized that I what I loved most about books was the community around them. I didn't like spending all my time in a room by myself writing and rewriting. Don't get me wrong. I love private time where I am creating, but I need a mix of private and public time and I also need a job. In many ways, what I need is a 36 hour day. I knew that I wanted to get books promoted. I wanted to help turn authors into rock stars and that led to my career path. Recently, I've begun writing again and I think that will continue for me.
5. At Javelina, we often talk about and share stories of change because a person's story can change the world. What advice would you give to someone who has a powerful story to tell?

So many people are scared to write a story because it's personal or talks about someone else's secret. A great writing teacher once taught me to always write the story. We have to give ourselves permission to write and permission to make mistakes. Whether to publish is a separate question and the publishing question should never interrupt the writing process.
6. You witness people every day who fall in love with stories. As today is National Read a Book Day, what book would you encourage people to read that may change their life?

There are so many great books and I believe that great books come to us at the time when we need them most. Sometimes, we need a novel. Sometimes we need a book about de-cluttering or a memoir about a human experience that is vastly different than our own. Go into your local independent bookstore. Find a bookseller and tell them about the last book that you read and loved. Tell them where your head space is at and ask them to recommend your next book. That's the book you should read.
Nicole is one of the creative minds at Javelina. Nicole focuses on providing cutting-edge communication strategies, new media approaches, and community change. When she's not changing the world, she enjoys spending time with her dog, biking around downtown, or enjoying a slice of pie. Read more posts by Nicole.
Across every platform. On every issue. Make Javelina part of your team.
Ready to bring your brand experience to life? Let's chat!