Catherine Alonzo Honored by AAPC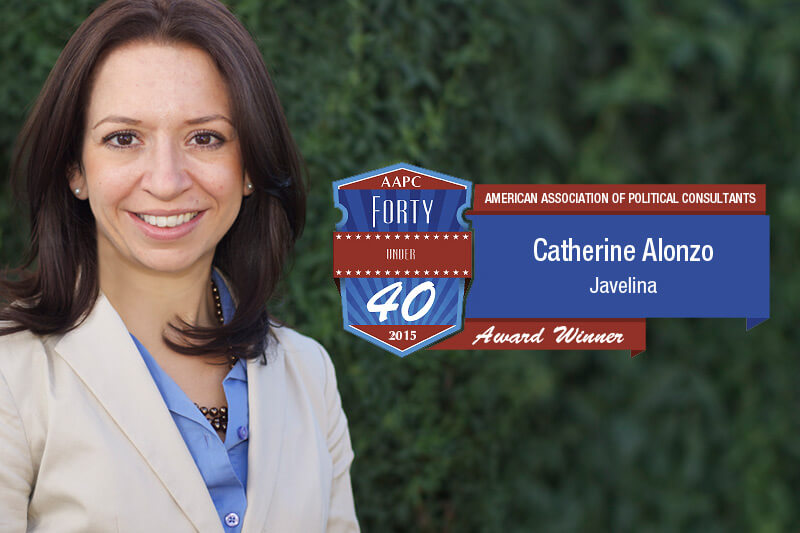 Javelina is proud to announce that partner Catherine Alonzo has been honored by the American Association of Political Consultants (AAPC) as one of the 40 best and brightest campaign professionals under 40 years old currently working in the United States.
AAPC President Art Hackney said: "This is a major honor. The AAPC is proud to recognize leaders and innovators such as Catherine who have already positively impacted our industry before their 40th birthday. It was amazing to see the large number of nominations for this new recognition; all of them worthy, and all of them the future of our industry."
Congratulations, Catherine!
Across every platform. On every issue. Make Javelina part of your team.
Ready to bring your brand experience to life? Let's chat!