Error: Access Token is not valid or has expired. Feed will not update.
This error message is only visible to WordPress admins
There's an issue with the Instagram Access Token that you are using. Please obtain a new Access Token on the plugin's Settings page.
If you continue to have an issue with your Access Token then please see this FAQ for more information.
Brnovich Resignation Paves Way for GOP Primary Challenge to Horne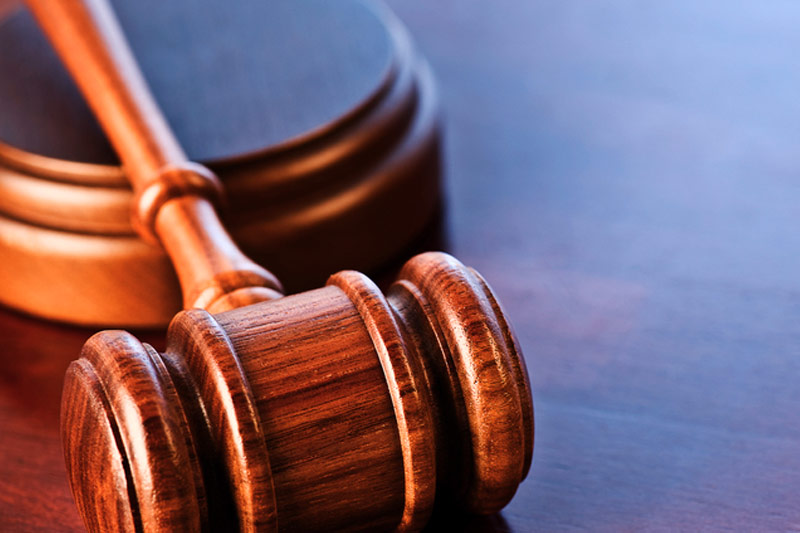 Arizona Department of Gaming Director Mark Brnovich, who is considering a run for attorney general, resigned his position, clearing the way for a possible Republican primary challenge to embattled Attorney General Tom Horne.
In a letter to Gov. Jan Brewer on Sept. 2, Brnovich said his resignation would be effective Sept. 20. Brewer appointed him to the position in 2009.
"I want to thank you for allowing me to serve as the Director of the Department of Gaming the past four years," Brnovich said. "It has truly been an honor and privilege to work for you in serving the people of Arizona."
Brnovich said he has not made a final decision on the attorney general's race, and resigned as gaming director to give himself an opportunity to fully consider the possibility. Brnovich wouldn't comment on the troubles facing Horne, which include allegations of campaign finance violations and a lawsuit from an employee claiming politically motivated retaliation against her. But he alluded to Horne's problems. Brnovich said he believes he's "uniquely qualified" for the position.
"I truly believe that Arizonans want an attorney general with integrity, character and a commitment to do the right thing," he said. "I know that I do have the experience, the training, the temperament and the character to do a great job as attorney general."
Brnovich has an extensive law enforcement resume that includes stints with the Maricopa County Attorney's Office, U.S. Attorney's Office and Arizona Attorney General's Office. He has also worked as an attorney at the Goldwater Institute.
Horne has spent the last year and a half mired in controversy after a joint investigation by the FBI and Maricopa County Attorney's Office alleged campaign law violations by the attorney general and a top aide.
Yavapai County Attorney Sheila Polk is investigating the allegations that Horne illegally coordinated with an independent expenditure committee run by Kathleen Winn in 2010 during his first campaign for attorney general. Horne is also facing a civil lawsuit in federal court from an employee who alleged he and another aide retaliated against her for bringing evidence of campaign coordination to the FBI.
Concern that Horne can't beat Democrats
Some Republicans have expressed concern that nominating Horne for re-election in the GOP primary will allow Democrats to win the office. Felecia Rotellini, the 2010 Democratic nominee who ran a surprisingly close race against Horne in a year when all other statewide Democrats lost by double digits, has already declared her candidacy.
Maricopa County Attorney Bill Montgomery is one of the Republicans who said Horne can't win the general election. Montgomery is actively supporting Brnovich, and said he began urging the gaming director into the race after a judge barred the Maricopa County Attorney's Office from pursuing its attempted prosecution of Horne and Winn due to a lack of jurisdiction in the case.
"There is no way Tom Horne can win a general election as a Republican candidate for attorney general," Montgomery told the Arizona Capitol Times.
Montgomery may not be the only high-profile supporter to get behind Brnovich. In June he had lunch with former U.S. Sen. Jon Kyl, Montgomery and longtime Republican operative Steve Twist to discuss the race.
Brnovich wouldn't comment on who might support him if he runs, but said he'll have plenty of backers.
"I think there will be a broad coalition supporting me if I decide to run," he said.
A rough road ahead
While Horne's legal troubles make him vulnerable and he is considered beatable in a primary, political observers say Brnovich still has a tough road ahead of him.
GOP political consultant Constantin Querard said Horne, who had an icy relationship with grassroots conservatives during his 2010 Republican primary, has taken strong, conservative positions on popular issues. Since taking office in 2011, Horne has opposed federal oversight of the state's election laws, challenged a Bisbee ordinance on civil unions for same-sex couples, sued the U.S. Environmental Protection Agency and even argued at the U.S. Supreme Court in favor of Arizona's voter-approved law requiring people to show proof of citizenship to register to vote.
Querard said those positions may endear him to Tea Party activists who largely shunned him three years ago.
"That part of the party, which was always, for him, the weak part of his support, may turn out to be fairly strong," Querard said.
He also noted that some of Horne's troubles may be cleared up by the 2014 primary. It is unknown whether the Yavapai County Attorney's Office will pursue campaign finance charges against him, or whether it will succeed if it does.
Brnovich will have to run a strong campaign and raise a lot of money, political observers said. But Montgomery predicted that Brnovich won't have a problem raising money.
Querard said the conservative positions that appeal to grassroots conservatives don't necessarily attract contributors who write big checks. While Horne benefited financially from being the "establishment" candidate against conservative firebrand Andrew Thomas in 2010, Brnovich might be the establishment candidate next year.
"It was just one lunch, but that sure is what that lunch looked like," Querard said.
If that's the case, Querard said, Brnovich could end up "raising a pile of dough."
But Chuck Coughlin, a lobbyist and consultant who informally advises Horne on occasion, said the campaign finance issues won't be a major factor in the primary. Horne doesn't really have much of a problem with Republicans, Coughlin said, while Brnovich is completely unknown.
"I don't see any way Brnovich beats him," Coughlin said. "If you look at his record as attorney general, it's been pretty good. He's been right on a bunch of issues."
Former Attorney General Grant Woods said Horne will be difficult to beat. He has run tough races before and has won three statewide elections. And though Brnovich has good qualifications, he has to make a strong case for why primary voters should oust a sitting attorney general.
"Obviously, there's been some public incidents outside of the office, really. But within the office, he's got a lot of accomplishments that he'll be able to point to," Woods said of Horne.
Democrats are clamoring for a rematch of Rotellini's 2010 race against Horne, which she lost by just 3.8 percentage points. But Democratic political consultant Bill Scheel that though Horne is vulnerable, no one should count him out.
"I don't think it's clear that he will end up being a major challenge to Horne," Scheel said of Brnovich. "One thing we've seen with Tom Horne in these Republican primaries is he's a street fighter and he will do whatever it takes to get the Republican base behind him. I think you still have to consider him the odds-on favorite in the primary."
Reprinted from Arizona Capitol Times. Article by Jeremy Duda, Governor's Office Reporter for the Arizona Capitol Times. Read the original story here.
Across every platform. On every issue. Make Javelina part of your team.
Ready to bring your brand experience to life? Let's chat!